Sugar vs Jaggery - Which is good for Health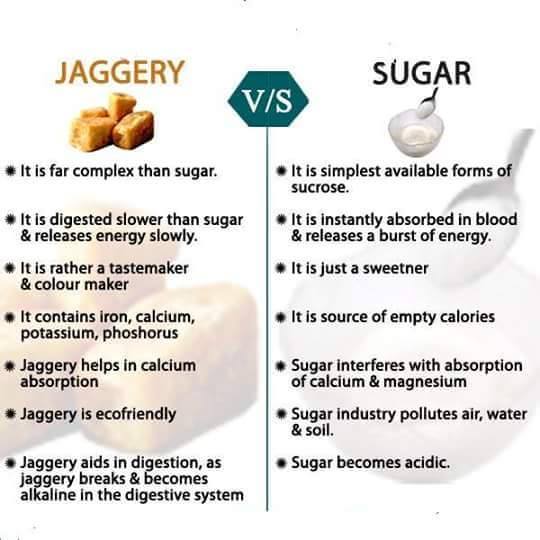 Pune, India
5 responses


• Pune, India
28 May 17
Sweets made of Jaggery can be happily consumed by Diabetic patients as well... It is cost effective as well. Easily digestible too. You must explore the options of including Jaggery in your intake...

• Philippines
28 May 17
I like sweets but I don't like sugar itself.lol. Quite weird, but I haven't heard of jaggery before.

• Pune, India
28 May 17
Ha Ha Ha. Best alternative is Jaggery. You will not get the same taste while using Jaggery as that of Sugar. But its good for Health..

• Garden Grove, California
28 May 17
I learn something new eveyday here I have never hear od of jaggeryso information pn that is a must

• Pune, India
28 May 17
It seems that, many people in US and UK does not aware of Jaggery at all. And the usage is very very less..

• Roseburg, Oregon
28 May 17
I have never tried jaggery and always use sugar.

• Pune, India
28 May 17
Oh! Is Jaggery not used in your Region ?