Have you ever had a boss that was a pain in the ***?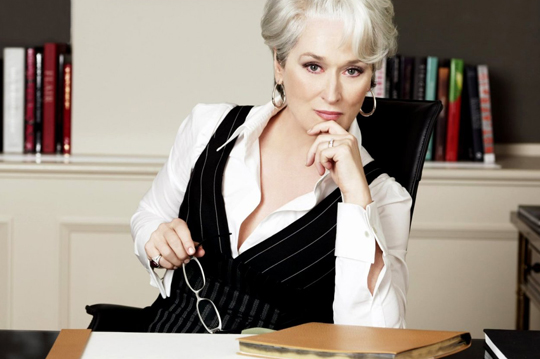 May 29, 2017 12:08pm CST
I think everyone has suffered, suffers or will suffer from this "evil", right? It's inevitable! Unfortunately, they are everywhere.

I can't complain about my current boss (he is a very good person and a great professional), but I've had one or two bosses who were very bad. How about you?
10 responses

• United States
29 May
I don't think I have. I did have one boss though (he was the owner of the company) that went around the office checking every cubicle to make sure that at 9 am sharp everyone was behind their desk working. Even being a minute late was no good for him.

•
29 May
Lol we had one who locked the gate at 7am! If you were late you had to go through reception and see him to get in! I could never understand the purpose in delaying people for 15 minutes for being 30 seconds late! We used to waste his time by coming up with the longest most ridiculous stories for being late!

• United States
30 May
Wow! This is crazy! Glad that guy didn't lock us out. But it was ridiculous that everyone had to be in their cubicles exactly 9 am sharp.
@Essjayd

•
30 May
@lovebuglena
The guy was ex army haha! I don't think he could cope with coming to a place like ours! Our argument was we never finished on time and never got extra cash so why should we care about being a minute late


• United States
29 May
Actually, the principals and superintendents for whom I taught were really good bosses. One superintendent was a really weird person, but nice.

• Raurkela, India
29 May
We have all had bad bosses to deal with. That' s what has made me quit my job several times.

• United States
29 May
I'd have to say that most of my bosses have been pain in the you know what. I wouldn't quite say "evil" because it wasn't exactly like that . . . but they were difficult people to deal with from time to time. Now I am my own boss, and she is her own pain in the . . .

• Lakewood, Colorado
6 Jul
My bosses have been nice but for one co worker..evil.


•
29 May
I'm self employed I'm the best boss I've ever had

I've had a few good and bad bosses! The bad ones are usually the funniest to remember and the source for plenty of funny stories! There's nothing better than getting one over on a bad boss! We managed to get a few fired but also had our revenge in plenty of other ways on people who treated us badly at work.

• Charlotte, North Carolina
29 May
Sad to say, more were than were not! This prompted many in our circle to work on their own.

• United States
29 May
I had one who conspired with a friend of hers to try to get me fired. It didn't work. A year later, when I turned in my two weeks' notice, she asked why I was quitting. I said, "You
know
why I'm quitting." Punch line: less than a year later,
she
lost her job. My current boss is an angel -- he took the entire office to lunch Friday.


• Egypt
29 May
All my job is bad, work itself stuff and boss