Travels to Japan - Nikko, Part 6 - The Sleeping Cat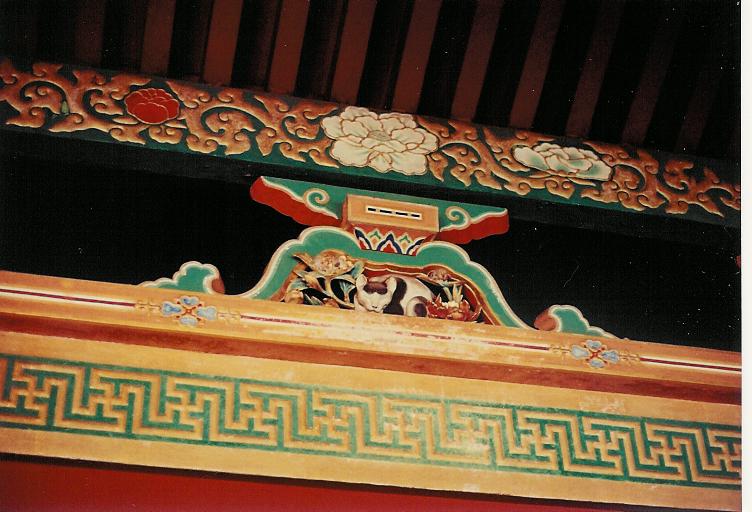 May 30, 2017 9:47am CST
The sleeping cat, or "nemuri nekko" in Japanese, is another one of the carved wood decorations at the temple in Nikko. It's very famous in Japan, even though it is actually fairly small and simple compared to a lot of the other carvings, and people were very excited to see it. I think one of the reasons it is so popular is that Japanese people love things that are "kawai" (cute). Sleeping cats are a very common subject in Japanese artwork. I have a small netsuke figurine of a sleeping cat that I bought in Japan. Cats are very popular as pets in Japan, as they are small, graceful, and, yes, kawai, and since most people live in very small houses or apartments, they are easy to care for in a smaller space than a dog would be.
7 responses

• United States
30 May 17
I love anything Japan!! Yes I have noticed that a lot of sleeping cat figures. That is beautiful.

Did you live there?

•
30 May 17
My husband is from Japan, and we went there on our honeymoon. We were there for three weeks, visiting with his family and sightseeing.

• United States
30 May 17
@AliCanary
Oh so very nice Ali. You are fortunate to have seen Japan. I have no association or history with the place but I am drawn to it for some reason.

•
30 May 17
@TiarasOceanView
- It's quite lovely and fascinating. You might enjoy reading some of my other posts about it, and there are more to come!


• India
30 May 17
It is beautifully carved. I agree cats are kawai

•
30 May 17
It is, it has a lot of attention to detail for being so small.


•
31 May 17
LOL! The fact that country is made up completely of islands might have something to do with it, too ;)

•
1 Jun 17
@pgntwo
- Tell people something is special, and they will want it. I'll pass!



•
7 Jun 17
Lol no, that's just a dark marking on top of the head, which is typical for Japanese bobtails. His eyes are just below that, and they're closed. It does totally look like sunglasses if you look at it that way, though! Fun fact: almost nobody in Japan WEARS sunglasses, which I noticed on a bright June day when we were there. When I made the observation, my Japanese husband acknowledged this and wondered why I wore them so often myself. I pointed out that my eyes are light-colored and therefore are not as well-protected. In addition to the dark-colored irises, I think Asian eyelids help a lot, too-I had a professor who explained that hooded eyelids evolved to help protect from the bright sun of the steppes. It also may totally be a cultural thing, because my husband DOES wear sunglasses here in the States.

• Japan
7 Jun 17
@AliCanary
that is so true. It's easy to tell who are foreigners and who aren't. The sunglasses say it all.


•
6 Jun 17
They probably won't do anything, but it might be a good idea to visit soon, before things get much more tense.

• United States
6 Jun 17
@AliCanary
We are still thinking about it. Never a dull moment. Thanks!

• United States
30 May 17
That is a beautiful piece of work in that photo. Yes, a cat definitely lives quite well in a small space.

•
30 May 17
They can run around a bit when they want to play, but they don't need a whole lot of space for that, either. If they can get food, cuddles, and a nice patch of sun to lie around in, they're in heaven!

• Denver, Colorado
30 May 17
Huh. Next time I see someone inked in Japanese art, I'm going to look for sleeping cats.