Donny Deutsch Is RIGHT - Putin OWNS Trump!!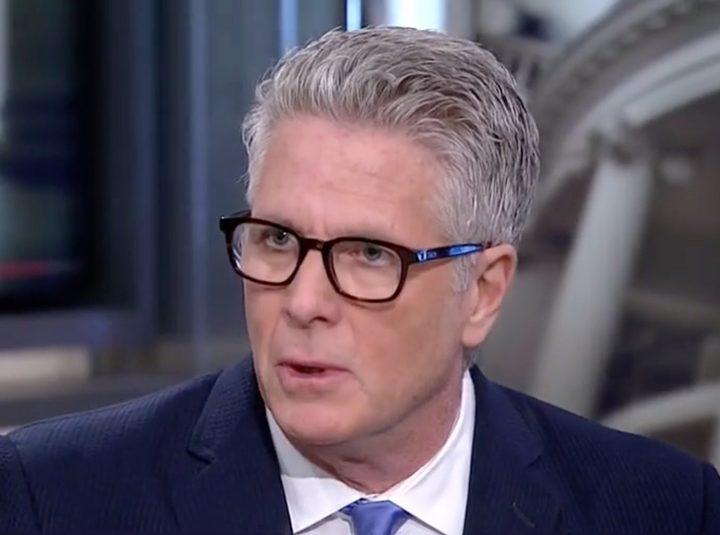 United States
May 30, 2017 6:37pm CST
This happened a couple hours ago on "Deadline:White House" on MSNBC; somebody finally said out loud what most of us have been thinking for months! "There is only one explanation, ONE, why Donald Trump behaved the way he did last week. Basically it's as if Putin was operating," Deutsch said. "It's 'cause Putin owns him. Can we just say that? There's no other rational explanation." Deutsch added, "Give me another explanation. I want to not believe that." WHY isn't everyone scared to death over this? WHY have so many made it seem like all these scandals involving Russians are normal, "business as usual" kind of like they made Trump's bragging about sexually assaulting women just "boys being boys"? We're very possibly - no, we're PROBABLY dealing with a traitor in the White House. Doesn't anyone care?

MSNBC regular Donny Deutsch tore into President Donald Trump over Russia on Tuesday.
3 responses


• Chile
30 May 17
Why is it that any post, whether in favour or against President Trump is so shocking?

• United States
31 May 17
I'm not sure I understand what you mean. What I find "shocking" is that so few people think the things Trump says and does are shocking and outrageous. Too many people have been trying to normalize him, they've lowered the bar so much he gets praised for being "Presidential" if he doesn't make some racial or sexist remark when he speaks. Also, I DO find it shocking that there's a person in our White House who isn't loyal to the US at all. I feel like we're all living a spy movie and I'm afraid the ending won't be pretty.

• Chile
31 May 17
@anniepa
I think that at least here in mylot, there are more people against him. I don´t have a say on it as I´m not an american citizen. But I could not believe that he was elected president and I´m very much worried about that. But, as I say, I don´t have a say in this.

• United States
31 May 17
@marguicha
You may not have had a vote here but as far as I'm concerned you have a say. I mean, if you live on this planet what happens in the US could have an effect on your life. I couldn't believe he was elected either and I still don't think he's a legitimate President. I'm beyond worried. There are so many issues that concern me, especially for the younger generations. It seems like even the "best case scenarios", which would have to mean getting rid of him one way or another, aren't very good. My country as I knew it is gone, I'm afraid for good.