Reaching Minimum Payouts on Sites

Staten Island, New York
May 30, 2017 7:38pm CST
I've been on this site since sometime in 2015. According to the stats so far I have 111 discussions, 296 responses, and 659 comments. You would think that I'd have gotten to the $5 payout many times. Unfortunately, that is not the case. I've only gotten to the minimum once and I got there only at the end of this month. I did get paid about a $1.48 back in April of 2016 when they chose to pay people with any amount earned. So I guess it took me from April 2016 till now to get to my first $5. How ridiculous is that? But at least I finally got there. Can't say that for Triond, Wikinut, Niume or PenStrokes. I've had some earnings on those sites but not enough to ever cash out. Triond vanished from the face of the earth, Wikinut and Niume discontinued their revenue program, and I stopped posting on PenStrokes due to low views. HubPages proved to be the only site where I reached the minimum many times (and there it is $50) and I continue to earn. The amounts are not huge, and it takes about a half a year or so to get to the minimum every time, but at least I earn. Perhaps I should start being more active there again, post more, and try to comment on other people's stuff. I want to be able to get to the minimum in much less time. There are people there that get paid every month... And some make thousands on that site every year. I want to be able to do the same. Wonder how they do it, and what I can do to make it happen for me as well.
5 responses

• Philippines
31 May 17
I am not on HubPages but I guess you only need to write SEO-friendly articles there to earn more. I only blog at bitLanders and already earned $1,700 plus with less than hundred articles. bitLanders earning is based on quality or SEO-friendly (long-form content) content.


• Staten Island, New York
31 May 17
@AkoPinay
How do you earn on there? Just based on views?

• Philippines
31 May 17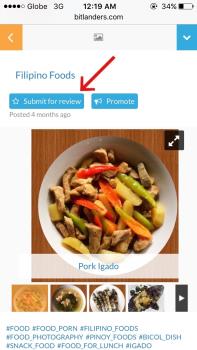 @lovebuglena
no fixed rate there. We just publish video or blog or gallery and submit for review. We could earn up to $10 plus daily if we submit 2-3 articles WEEKLY and receive 5/5 star rating. 4/5 star and below earn less. Minimum payout is $10.


• Staten Island, New York
31 May 17
@AkoPinay
When I go to the site it says "claim your first 1.000.000 ($1) bitMiles!". Does that mean $1 is equivalent to a million bitMiles?


• United States
31 May 17
You don't earn by posting here - you earn by commenting mostly.

• Staten Island, New York
31 May 17
I understand that if I post many discussions but no one comments on them, or if comments are few, that I will earn nothing or next to nothing. Am I right?

• United States
31 May 17
@lovebuglena
Those who comment on your discussions earn. You earn by commenting on the discussions of other. There is probably a little more to it, but that's it basically. The idea of not posting a lot is to give people the opportunity to comment and get a back and forth going.

• United States
31 May 17
Hope you can do more there to get paid faster and better. Have you not beenvery active here ? Ive been here 3months and made payout all three months..

• Staten Island, New York
31 May 17
I've definitely not been active here every day since I joined. And there could have been periods where I wasn't active at all perhaps, or hardly active, but still the activity that I did do should have gotten me to the minimum more than once.

• Hyderabad, India
31 May 17
This is the site far better than those ridiculous sites. How can you have 1000 views for any post within a month? Can you? I do not think so unless I prefer some shortcut methods which I do not want and I never want to do also. Though Hubpages is good so far I have not posted anything on that. Niume has done a good thing by discontinuing their payment method. Better they chose some better alternative method that encourages writers and bloggers.

• Staten Island, New York
31 May 17
I am not sure about a single post but monthly total views do exceed a thousand views for me on HubPages pretty much all the time. My 30-day stat always shows a number in the thousands range.

• Singapore
31 May 17
That's a very interesting questions to ask.


• Staten Island, New York
31 May 17
Indeed it is. I wonder if these successful people would even share exactly what they are doing that makes them so successful. Something tells me they won't because we are their competition in a way.