Do women love themselves more than men?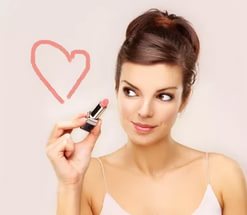 Kazakhstan
10 responses

• Philippines
31 May 17
As per observation i think they are

• Philippines
31 May 17
@Llehha
oh , why do prefer them than those simply elegant women

• United States
31 May 17
All the drunks chicks in bars disagree with that statement.


• Australia
31 May 17
Only if they know they are beautiful... As for me, I look at myself in the mirror and feel sorry for myself...




• United States
31 May 17
Women with confidence our beautiful to me. I was raised to have a lot of confidence and high self-esteem growing up and I think very highly of myself now. I am pretty and smart and I love myself a lot and I don't see it as a bad thing. I feel like a lot of people are afraid of women who don't help themselves and expect us to hate our bodies and who we are.

• Jaipur, India
31 May 17
Then for what they make themselves beautiful



• Israel
31 May 17
no most of he needing to spend time in the mirror and etc at women is from low self confidence...