Puppy on a Platter?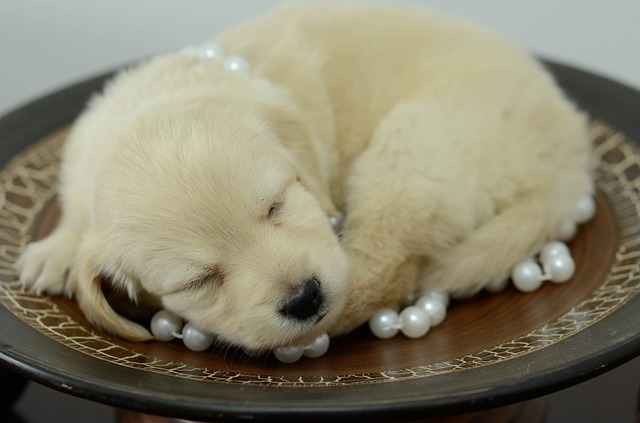 Canada
May 31, 2017 9:56am CST
An episode of All in the Family once dealt with how Americans in the 70s felt about eating horsemeat, something that was considered quite normal in countries like France. Today, most of us are not particularly surprised by the mention of horsemeat. But would you be affected if I talked about eating dog meat? This week, some people in our town advertised a "dog roast" that wasn't about wieners - at least not about the kind most of us eat at a cookout! Apparently, the people organizing the event sent kids out to put up posters that said they were going to roast a Golden Retriever at their event. Someone mentioned the upcoming event on our town's Facebook chat group and boy, did that send people into a tizzy! There was a flurry of posting about animal cruelty, dog meat in other cultures, and theories that the event was really a publicity stunt organized by vegans going too far in trying to convince people that eating meat isn't ethical. Is dog meat eaten in your part of the world, either traditionally or currently? Do you eat it, or would you if given the opportunity? Image: Pixabay user ildo2005, CC0
9 responses


• Canada
31 May 17
It sure repulsed a lot of folks here too! I personally didn't take issue with the idea of eating dog meat, as long as the animals were raised as livestock and treated humanely. But I had to wonder where the dogs came from - if this planned event isn't a hoax. I would be concerned that because we don't have any established farms for dog meat, people might be sourcing the meat illicitly.

• United States
31 May 17
I do not believe there are may dog-meat eaters here, but perhaps those who settle here from dog-meat eating countries do eat dog meat, but from where they get those dogs is a thought that would be unsettling. Stolen dog? Shelter dog? Breed their own dogs? I am a vegetarian who eats no meat or fish. No dog meat for me.

• Canada
31 May 17
I have always admired your approach to subjects such as this one, as you show a great deal of respect for those of us who choose to eat meat. Living conditions and cruelty at the time of slaughter are also an issue for me. Whenever I can afford to, I eat locally sourced meat that was grown by farmers that I can personally talk to. We even have two abattoirs in town (one for larger animals and one for the smaller ones like chicken and rabbit.) So I know the animals were not shipped a long distance to be killed, and that they were treated humanely until the end.

• United States
31 May 17
@Ruby3881
Thank you for your kind words, my friend. I am the only vegetarian in my family and my husband's family. None of my friends are vegetarians either. Love them all. My choice to not eat meat or fish is a personal choice, as it should be, I believe.

• Canada
31 May 17
@Corbin5
I have had a number of friends over the years who made the choice for either personal or health reasons. It's never been an issue for any of us. Diet should always be a personal choice and not something to argue about with the next person. Unfortunately, I have encountered several vegans who are not only extreme in their promotion of a vegan lifestyle but disrespectful of anyone who doesn't agree with their views.



• Canada
31 May 17
I don't think I would have difficulty eating dog, but I must confess I would probably feel guilty about eating cat meat. I know many people locally who name their livestock and even keep pigs as if they were pets. They do slaughter them and eat the meat when the time comes, which I think would be tough for me if I treated the animal as a pet. But I think that whatever the meat, as long as the animal was well cared for and was treated humanely at the time of slaughter, I would have no problem eating whatever meat is available. Many people I've spoken to would not eat rabbit, for example. They think of rabbits as cute and cuddly, so it breaks their hearts. Personally, I can enjoy a rabbit as a sweet animal to pet. But I can also eat rabbit meat.


• Canada
31 May 17
No idea! The planned dog roast is for some weeks from now, I think. But most people seem to believe it's just a publicity stunt perpetrated by vegans who want to enrage the public and then denounce people who choose to eat beef, chicken, and pork.



• Defiance, Ohio
31 May 17
Dog eating would not go over well in my area. Too many dog lovers here. I would not eat dog, as there as too many other meats to choose from in my area. I prefer bird meat over any other.