Entertainment Recommendation : TV Series : Filinta Mustafa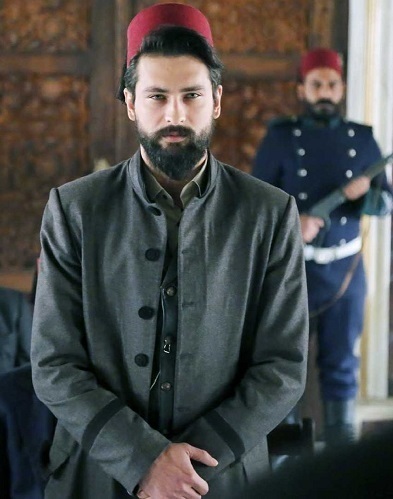 Austin, Texas
June 2, 2017 10:08am CST
Historical period pieces are so entertaining. Enjoying an Ottoman Empire detective television series. They say it's the first of its kind. It's the first time I've ever seen a crime show set in 19th century Istanbul. If I'm being honest, the ladies would love watching this show, whether or not it was interesting. Why? Because they won't be able to take their eyes off the main character. Filinta Mustafa (played by Onur Tuna) is strikingly handsome. Your eyes get glued to him. You follow him everywhere. You see no reason for them to take the camera off of him. If he's not in the scene, you're thinking:
"Hurry up! Get back to Mustafa!"


Joking. But serious. This is a made for TV crime solving series that is genuinely delightful entertainment. I am so looking forward to the final episode. I really want that bad guy to get his comeuppance!! The character's name is "Boris Zaharyas". This guy put the letter "C" in the words criminal, conniving, callous and cruel! He has got to be brought down! Serhat Tutumluer plays this part and he plays it to the "T"!!

I'm taking my time watching it, even though the show is binge-worthy. I want to savor the moment for when Mustafa finally brings down the curtain on Boris!! My summary review of this series?
Never a dull moment.

Skip navigation Sign inSearch Loading... Close Yeah, keep it Undo Close Watch QueueQueueWatch QueueQueue The next video is startingstop Loading... Watch Queue Queue __count__/__total__ Loading... Find out whyClose MIST CO Loading... Unsubscribe from MIST
4 responses

• United States
2 Jun
I'll take it just on that face..the handsomeness will do fine hahh

Looks a good show though Moneyspinner.

Where may I find this?

• Austin, Texas
2 Jun
I found it on Netflix. I don't know where else it might be available since it is a Turkish drama.

• United States
2 Jun
@cmoneyspinner
Okay Netflix it is then thanks so much will try to get to watch it Moneyspinner. Excellent


• Jeddah, Saudi Arabia
28 Oct

• Austin, Texas
28 Oct
Interesting indeed. I was so naive. I thought the bad guy was Boris Zaharyas. The other bad guys, as the series progressed, were like: "You think you're bad? We'll show you bad!"

• United States
2 Jun
Never heard of this one. Sounds like one that really captivates the viewer.

• Austin, Texas
2 Jun
I confess my ignorance and this show supplies irrefutable proof of my ignorance, but there are a lot more red haired people and blue-eyed people in this program than I ever expected to see. And they're gorgeous!!!