Ten Favorite Music Songs: My Music (#7)

United States
June 3, 2017 9:46pm CST
As I watch the Stanley Cup Finals, where it appears that some "home cooking" has helped the Predators, I'll give you another one of the songs on my list of favorite "music" songs....that is, songs that have the word
music
in the title. This one is a classic, and here it is.
#7: My Music - Loggins & Messina
And if I'm accused by some (cough-cough @JohnRoberts cough-cough) of ranking this song highly because of the Poco connection....not all that guilty as charged, but it didn't hurt!

Loggins and Messina was a duo that consisted of a well-known star and an unknown singer/songwriter. Unlike today, where you might think Loggins was the well-known star (as he is today), it was Jim Messina, who'd been in Buffalo Springfield and Poco, who was the established member of the duo. They had some fun music ("Your Mama Don't Dance" is the song that is forever played on classic rock and "oldies" stations, as if they never recorded another song) in their career before Loggins' solo career made him a superstar and sort of left Messina in the dust. Here you can definitely hear the Poco influence....
not
in the music, but in the lyrics. "Little Timmy Schmit's got his old man's van." Gee, wonder where Messina picked
that
name up from?

This is a great song, and it pretty much explains me in a nutshell: don't you know that i love my music.
My Music
Written by Kenny Loggins and Jim Messina Recorded by Loggins & Messina From
Full Sail,
1973 Do do do do, do do-do:

For Enjoyment - Copyright Infringement Not Intended Copyright 1973 CBS Inc., Manufactured by Columbia Records Loggins & Messina Band: Kenny Loggins - guitar ...
5 responses

• Colorado Springs, Colorado
4 Jun 17
Even if I didn't like Kenny Loggins, and I do like some of his songs, he would get a pass from me for Caddyshack.

• United States
5 Jun 17
"I'm Alright" from Caddyshack is far and away my favorite movie theme song of his....and it seems like he did dang near every movie theme song in the 80s.....

• Colorado Springs, Colorado
5 Jun 17

• Los Angeles, California
4 Jun 17
cough cough....ahem....cough cough....

• United States
4 Jun 17
Need some benzonatate for that cough?







•
7 Jun 17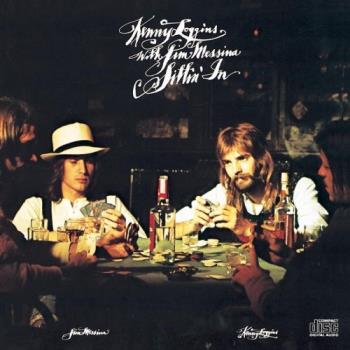 Messina was actually interested in producing artists when he teamed with Loggins. The result was the album "Kenny Loggins with Jim Messina Sittin In". Some of my favs from that album were "Vahevala" and "Back To Georgia"

Another fantastic tune is "Watching the River Run" from the Full Sail album which also includes your favorite "My Music." Love those guys wish they had not parted ways. Always felt they had more beautiful music to contribute


• Redlands, California
4 Jun 17
Not many country singers are up my alley but if I were country. Kenny Loggins might be the type of person I would chose to be. Just saying.