Quick thoughts 6/4/17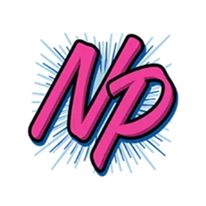 Wausau, Wisconsin
June 4, 2017 9:03pm CST
Tomorrow morning I have to go to the post office and mail Posh packages out and then I have to go put money on my debit card at the bank. Ugh, I hate when husband does this. Going to post more stuff on Posh either tomorrow or most of Tuesday. Going to check out the clothing closet too. Food pantry is also this week. So I am sort of busy. Other than that, things have been okay except my neighbors who bought my Android have to figure out how to finish paying me off. They only owe me $40. Well, gonna go for now....later.
5 responses

• Roseburg, Oregon
5 Jun
You have a busy day ahead. I hope you get your $40.


• Wausau, Wisconsin
5 Jun
i will try to though anyways lol

• United States
5 Jun
You sound like a financial genius!

• Wausau, Wisconsin
7 Jun
thanks. i am good with money

• United States
8 Jun


• Wausau, Wisconsin
7 Jun
they just owe me $20 more dollars now lol

• Mauritius
7 Jun

• Bangalore, India
5 Jun
Oh You really are busy, hope you will do fine and have some time for yourself too. Enjoy your time. How is your son doing?

• Wausau, Wisconsin
7 Jun
he is doing good thanks for asking

• Bangalore, India
7 Jun