He's Accused! But I'm Yelling About You Instead!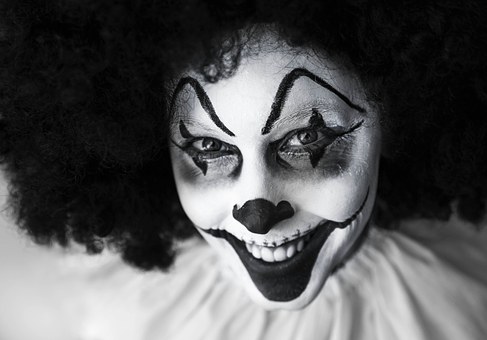 Austin, Texas
June 5, 2017 9:16am CST
Signed in to my Twitter account this morning. I rarely look at the trending hashtags but in the column to my left I saw one for Bill Cosby. Wasn't keeping up with the sexual assault scandal. But I was curious to know if he had been convicted or if he walked. Side Note:
By the way, for those who might be confused. Sexual harassment and sexual assault are two different CRIMES. Sexual assault often follows sexual harassment. But sometimes sexual harassment never happens. The person committing sexual assault just ATTACKS!
OK! Back to Bill. So I'm thinking I'm going to see a quick explanatory tweet saying he did or he didn't do it. Because it's been a while and I figured people should have ironed out this matter by now. Took a look at about 2 or 3 tweets, got disgusted, and then moved on cause I got better things to do today. This is not to say I support Donald Trump or Bill Clinton or anybody male or female who doesn't know how to
behave respectfully toward another human being
and think that because they have money or power they don't have to respect your human rights because you're just a toy, a play thing for them to amuse themselves with and they need not fear any punishment or other adverse consequences. You're just a nobody and well! … they're important.
Why did I get disgusted with the first few tweets?
Because instead of a simple clarification of the specifics regarding Bill Cosby case and his alleged crimes, folks are tweeting about Donald Trump! Why isn't he being charged for sexual misconduct? I'm going to say this again. If I didn't say it here I must have it said this somewhere.
Nobody is above the law.
Part of a lawful process is sticking to the facts and the evidence. Whatever Cosby did, it's all about Cosby. He's a full grown man and completely responsible for his own actions. STAY FOCUSED! Whatever Trump did or does, if there is a legal case to be made, GO AFTER HIM! But don't mix things up! That perverts the course of justice.
"It's not black or white. It's RIGHT or WRONG!"
WE WANT JUSTICE FOR ALL!
This is America. (P.S. Borrowed the quote from a Harrison Ford movie. It fits.

) * * * Published this post June 5th. Found an update on June 17th. Not that anybody is interested or cares. I just like to tie up loose ends. It seems Cosby escaped his accusers. The judge declared a mistrial. The truth remains and that truth is: Mr. Cosby's knows the truth about what he did and whether he is innocent or guilty. So his conscience will continue to work in his mind even though the court case is over.

The jury could not come to a unanimous decision on the verdict.
6 responses

• United States
5 Jun 17
Let's also make sure we're outraged by everyone who does it, not just one political party. The scant few who complained about the revelation that Bernie Sanders wrote a sexist piece of garbage in 1972 in which he claimed "women fantasize about being raped by three men simultaneously" were told to be quiet because that was different. No, it isn't. If Bob Knight can lose his job over saying, "If rape is inevitable, lay back and enjoy it," then Bernie Sanders should also be unemployed. Or Knight should have his job back. But this selective outrage is in itself outrageous. You're absolutely correct, too: if there are women who were really sexually assaulted by Trump (and I mean it happened, not "I hate Trump, so I'll make something up because George Soros is paying me to" [or Bill Clinton and "I'll just invent something because the Koch brothers want me to"]), then there should be evidence and charges.

• United States
5 Jun 17
Your opening statement says it all!

• Austin, Texas
5 Jun 17
I said I got disgusted and moved on. I should have said I got disgusted and
moved over
. I didn't want to talk to anybody via Twitter because it upset me. I was really pissed so I came over to myLot to vent and let it all out. Once I wrote this post, I was able to get on with my day. This was not the first item on my "To Do List" when I woke up this morning but I made the adjustment. I hate the way people like to write off this particular CRIME as if …
nothing hurtful or harmful really happened
.
IT'S A CRIME!!!
What's politics or celebrity status got to do with it anyway?



• United States
5 Jun 17
@cmoneyspinner
-- how many celebrities have gotten away with it simply
because
they were celebrities?! You're so right. And, it's certainly nothing new. What
we
need to do is stop setting these people on a pedestal so high they can't be knocked off.


• Austin, Texas
5 Jun 17
It's an ideal. I strive for those words not to be just a phrase in a pledge that children are taught to say, but they don't really mean anything. They mean something! Something IMPORTANT!!!

• Switzerland
6 Jun 17
@cmoneyspinner
We have a saying in our country "dog does not eat dog". It means that a power man will never attack another, because they all have something to hide. I do you a favor and I expect you will do the same when I need.

• Austin, Texas
6 Jun 17
@LadyDuck
- I am well aware of the "favor for favor" scenario. In my country, it's a "dog eat dog" world. If you get yourself in hot water and think you can call in a favor, you might be unpleasantly surprised. So you better have a backup plan to save your own skin!



• United States
6 Jun 17
You would be surprised at how many woman are sexually assaulted and never get any justice because men " think" woman want it that way. Seems people only focus on the rich people, black and white.

• Lithuania
5 Jun 17
Unfortunately, there are so much injustice around the world.

• Austin, Texas
6 Jun 17
Yes. So people keep saying. But I'm not settling for that. Maybe the rest of the world has an excuse. America doesn't have any excuse; because they put the words "justice for all" in the Pledge of Allegiance. NO EXCUSES!

• Hyderabad, India
5 Jun 17
I do accept, it is not the color but the truth that is important in a democratic country.