Sid Has a Brand-New Bag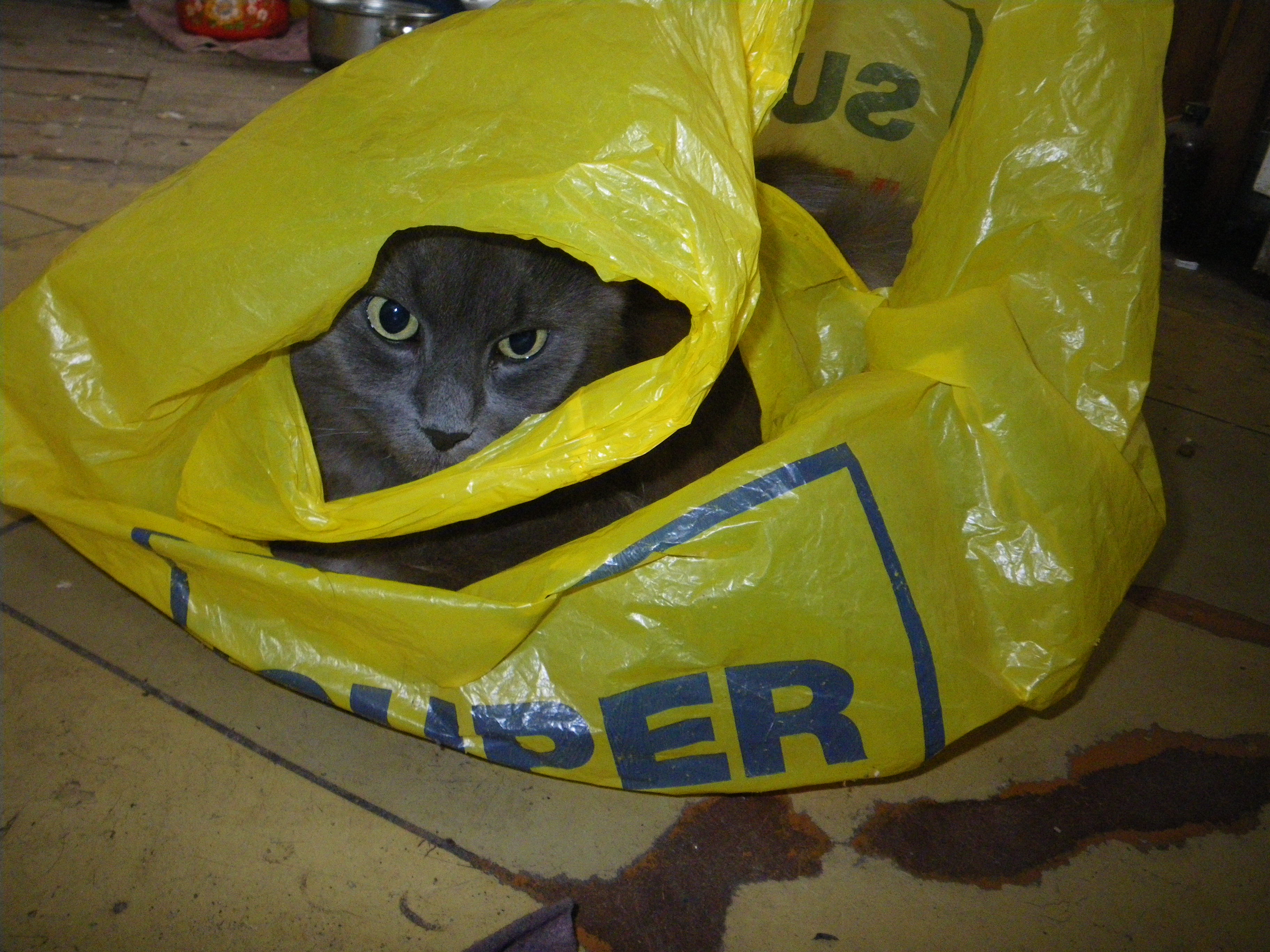 Daytona Beach, Florida
June 5, 2017 2:39pm CST
Sid discovered a new yellow bag and he is happy as you can see in the photo. His mama is not very happy because I had plans to work on making the minimum payout at the end of May. Unfortunately things started going downhill. First of all our weather turned unusually cold so it feels more like autumn than summer and of course, that never turns out too good so I was not feeling very well too. The potatoes we planted when the weather was warm don't seem to be coming up and I don't know what all else will happen. If the temps start moving up this week we want to get more seeds into the ground. What is happening with you?
6 responses

• Garden Grove, California
5 Jun 17
Im im a retirement cemter having lots of time to read and respond and like you alls posts thats what I am doing lol


• Daytona Beach, Florida
5 Jun 17
Hopefully you have the sun and warm weather soon
@Courtlynn
because tonight we have the heater on.

• United States
5 Jun 17
@RasmaSandra
i hope so but doubt itll stay as weve had some 60-80 days but not in a row

• Los Angeles, California
5 Jun 17
Sid is playing peek-a-boo with you!

• Asheville, North Carolina
5 Jun 17
Sid does look happy in his new hiding place. I usually place an empty box somewhere for Jackson. He likes that. I hope your weather finally warms up.


• Daytona Beach, Florida
6 Jun 17
Lukily today it felt quite warm in the sun but at night the heater still goes on
@DianneN


• Pamplona, Spain
5 Jun 17
Not much either but never mind another time. I love that photo of Sid he is gorgeous with his huge eyes. What a handsome Cat.




• Daytona Beach, Florida
6 Jun 17
Handsome he is and he knows it
@lovinangelsinstead
so he uses his cutenes when he want to get some loving and bat his little head against me or my hubby.

• Pamplona, Spain
6 Jun 17
@RasmaSandra
Oh, he does like to be loved then. I would love a cat but not with this dog of ours the way he is.