Fake New or Real News or Lopsided Real News ~ Which is Worse?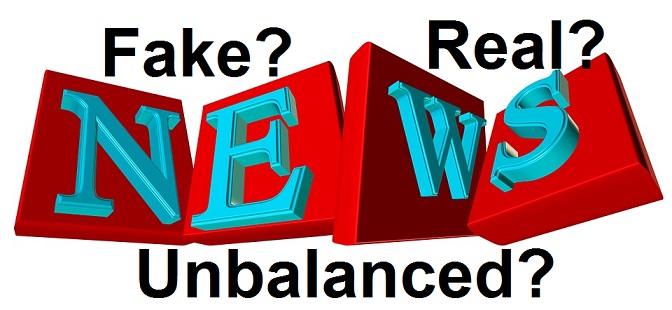 Austin, Texas
June 6, 2017 12:43pm CST
Hey! Did you hear the news? Uuuhh ... Which NEWS?

Came across an interesting tidbit. This guy explains the problem with getting your news from Facebook (or other social media). He clarifies what I know but he explained it better than me, so I'll use his words. Mike McCue, CEO of news curator app Flipboard.
"McCue said getting all your news from either friends or algorithms is "challenging and semi-dangerous" because today's social platforms, like Twitter and Facebook, favor content that people engage with, driving "extremist" content to the top. ..."
He compares it to eating potato chips, i.e. "junk food". I'm a tad bit upset with the analogy since I really like potato chips. But I understand.

So it's not really a matter of fake news versus real news because if the mechanism for reporting real news sort of creates "false scales" and tips the balance away from clear and balanced or objective reporting, then the news is not really serving the intended purpose, i.e. educating and informing the general public, so they can make intelligent decisions. That being said, I'm still glad that social media was invented. OK! So you have to work your brain a little bit harder and use your intelligence more to filter through what's being reported and consider your sources. But would you rather live in The Dark Ages where nothing is reported? (Note: "Early Middle Ages, the early medieval period of western European history—specifically, the time (476–800 ce) ..." REF: britannica.com/event/Dark-Ages) Just thought I'd share this.

In a wide-ranging interview, Mike McCue, CEO of news curator app Flipboard, talked about how -- and from where -- people get their news nowadays and how it shapes their worldview. From a report: McCue said getting all your news from either friends or algor
6 responses

• Staten Island, New York
6 Jun 17
How do you know if you are getting real news or fake news from the source you are visiting? Some news sources make it seem legit but the news is made up or over exaggerated.

• Austin, Texas
6 Jun 17
You are no obligation to verify everything. Hone in on the news that's important and research that. Not everybody is out there lying! Some folks are telling the truth. If it's important enough to you, you should try to validate the reports. Truth has a common thread that ties everything together. Lies have threads that break! NOTE: I did not say it would be easy.



• Austin, Texas
7 Jun 17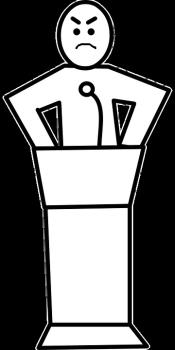 The journalists who want to curry favor, express their own opinions, or just get a steady paycheck are
contributing to the deterioration of the democratic ideals
.
Don't they know how important freedom of speech and freedom the press is to a free world??
They will if they wake up one day and find that it no longer exists!! If you're not going to be a real journalist, quit the job and let somebody else who will be a real journalist do the job!! We don't need fake news and we don't need fake journalists either!!

Yes. I'm screaming and shouting. It's something to scream and shout about. And I'm not getting off my soap box about this matter any time soon.

• Switzerland
8 Jun 17
@cmoneyspinner
You are right, just supply news and avoid to comment. The comments are made to direct people to consider an idea instead of another. This is brainwashing.

• Austin, Texas
8 Jun 17
@LadyDuck
- OK. With that comment, I'll get off my soap box.

I'm a better mood today so I don't want to spoil it talking about the news.


• Oklahoma City, Oklahoma
1 Jan
What makes it 'fake' to me is the fact that "they're not paid more for 'true' news than they are for 'popular' news.'

• Austin, Texas
1 Jan
I take your point. Reporting popular news sort of makes it lop-sided. One news station uses the phrase "fair and balanced reporting". But not really, if it's only the popular news. I used to like the news reports that would sometimes do a human interest story. Something that happens that you probably would not have known about but it was newsworthy, even though the reporters had to really dig to find it.

• Oklahoma City, Oklahoma
2 Jan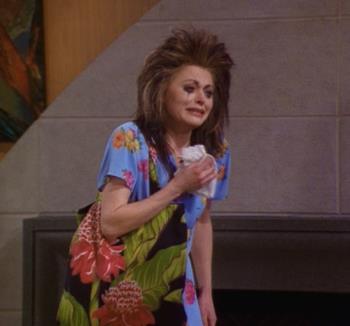 @cmoneyspinner
Kind reminds me how Christians say (in an almost-mindless chant) "God is good All the time. & All the time God is great." ("Flesh is bu`ning, na-na-na-na nah-na ...") https://youtu.be/gaYU4cnhW4w I kinda wonder "Wouldn't the God who was good
and
bad (and everything in between) be greater than one that's
only
good?"

• Austin, Texas
2 Jan
@mythociate
- Thanks for interacting with me. These are my responses (which I am both humbled and honored to give you, in the name of Jesus): First. You aren't a Christian because you say you are. Jesus knows His own sheep by name. He's not under any obligation to identify them for anyone. He has all authority. He does not have to give an account to anybody on the earth. His followers only need to be identified when they pass from this world to the next or when He returns again. All I know is He did say: "Not everybody who says 'Lord, Lord' will enter the kingdom of heaven ..." Second. No a God that's good and bad (and everything in between) would not be better. He would just like me or us. How can I rely on somebody who is just like me to deliver me from evil if He's evil too? No thanks. By the way, can't speak for others, but when I say "God is good all the time. All the time God is good.", it's not a mindless chant. I'm praying to my God. It's an A and B conversation. Others can C their way out of it cause I'm not talking to them.



• Portugal
1 Jan
We shouldn't guide from everything we read in Facebook, a great part of the news there are fake. I think we should only trust in news from well know sites.

• Austin, Texas
1 Jan
Facebook was never set up to be a news media company. It's foolish for people to expect that social media network to be a "GO TO Source" for news. So silly!

• Maidstone, England
7 Jun 17
I think nearly all news is unbalanced, for example in the UK at the moment we have an election coming up and our newspapers cover stories biased to the political side they favour. It is increasingly difficult to get a balanced view of the news, but I agree social media platforms have a tendency to sensationalise stories and headlines.

• Austin, Texas
7 Jun 17
My husband believes and says the same thing. I agree but I still say you can extract pertinent and relevant facts, information and data, even if a report is biased. Just pick out the good stuff and throw the garbage in the trash where it belongs. Sure it may be a biased or unbalanced report. But that doesn't mean the reporters can pull the wool over the eyes of the public and fool everybody!! I maintain that the GP (general public) is not as dumb as some people would like for them to be. I watched "3 Days of the Condor" and I disagree with guy who said the citizens don't want to make decisions. They want somebody else to do that for them. That's wrong! People want the freedom to make their own decisions and they don't want other people hoarding information and keeping them in the dark. [i]What makes you so much smarter than me that you have to do MY thinking for ME? I understand the need for secrecy and confidentiality regarding "official government business". I don't understand the need for absolute power. Let me restate that. [b]There is no need for absolute power!!/b] Sometimes secrecy and confidentiality gets replaced with power and control, in a bad way.

"I'm not a field agent, I just read books!" Theatrical trailer for Three Days of the Condor (1975), starring Robert Redford and Faye Dunaway. Directed by Syd...

• Daytona Beach, Florida
6 Jun 17
Yes, I guess in this case we must be more broad minded. I get news from some well known news sources like CNN.

• Austin, Texas
6 Jun 17
CNN?? I rather like Al Jazeera English, BBC America, and NHK World.

But I think the PBS Newshour is the gold standard. Bloomberg comes in at a close second, because you can't top their reporting on business matters.