Ripe-on-trees mangoes are sweeter, aren't they?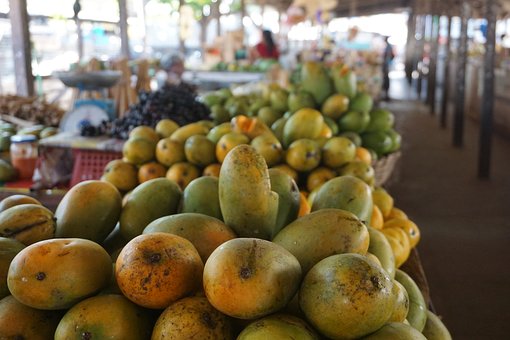 June 6, 2017 7:18pm CST
Early this morning I walked into the mango garden with a nylon carry bag. I picked half a bagful of "langra" mangoes under the trees. They were all tripe and so fallen on the ground. Ripe-on-trees mangoes are sweeter than artificially ripened ones. "Langra" is one of the best kind in this region. Each of my family (15) will get one to chew and slurp. Price of a kilo of mangoes in the rural side is 25 Rs to 35 Rs per kg. How is it there at your place?
7 responses



• United States
7 Jun 17
There are no mangoes to be had here in my place and if there were they would be extremely expensive. Even local fruits are sky high prices.

• Philippines
7 Jun 17
I love mangoes and we have the best ones here. The mangoes in my place are the ones being imported to countries like the US.

• Canada
11 Jun 17
The cheapest mango here in about $1.25 each. I was fortunate to eat ripe mangoes from a tree only once in my life and yes, there is a big difference in taste.

• India
7 Jun 17
I ate a lot of mangoes this summer...the picture is tempting

• Anniston, Alabama
7 Jun 17