A Vacation in Moses Lake, Washington with Lenore Plassman @sallypup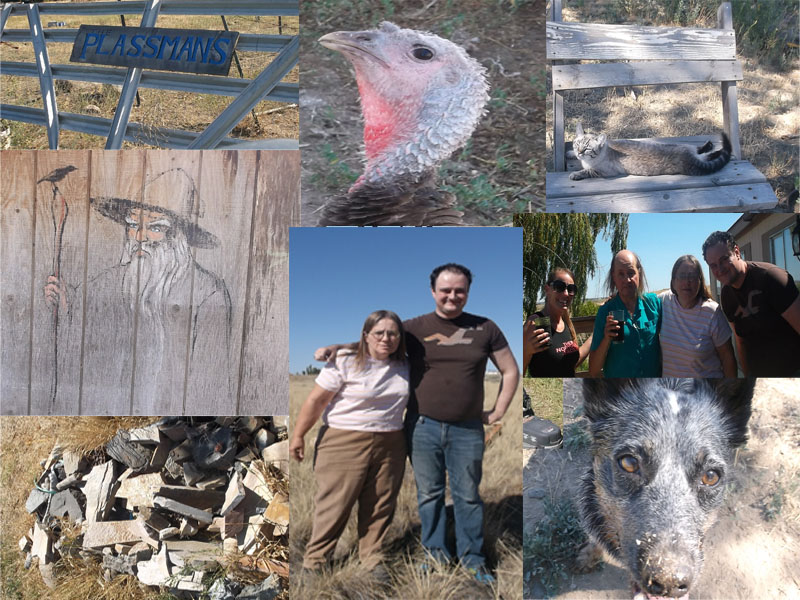 Banks, Oregon
June 7, 2017 1:47am CST
I still fondly remember me and my cousin Debbie Jo's weekend trip to go visit our Aunt Lenore @sallypup Yes Lenore is technically my Step Great Aunt, the Step sister of my Grandpa George Bergstrom whom she and many others fondly knew as Sonny. Debbie Jo is my Dad's first cousin, her mom Christine is my Grandpa's half sister. Me and Lenore had bonded on facebook sharing our mutual love for writing, she sent me her Christmas stories, and invited us out anytime, well me and Debbie agreed it was a good of time as any so we went in July 2014. Hard to believe it was that long ago, it was such a fun road trip i had never really seen that side of Washington before we stopped to take in a few sights along the way. When we got there we got to experience the beutiful little home away from home, far away we enjoyed the company of Lenore and her husband Dave, we had some delicious cobbler, and we're treated to great little home cooked meals, we listened to old family stories, and look through old family photos. I got to see photos of my Grandpa i had never seen before, and got to hear stories i will never forget. Just roaming around outside there was so many beutiful sights, whether it was the beutiful country, or the collection of rocks and fountain she had, with a little bench near by the perfect place i thought to sit and write. We enjoyed seeing the beutiful paintings by Lenore's daughter Rachel including one on the side of a old shed that i have included among the collage of photos here. We loved playing with and watching all the animals Sally, Beua Teak, and Sonny. It was the one and only time so far i have went to see Lenore but i would love to sometime go and visit again, me and my cousin Debbie have talked about it, maybe we will plan something out in the future. Hope you all enjoy the photos i am sharing and story of my visit with Lenore Plassman @sallypup. P.S. I can't forget to mention the homeade beer Dave had made and we tried!!! that was a first for us, so many wonderful memories!!!
6 responses

• Moses Lake, Washington
7 Jun 17
That was a fantastic visit. I'm glad you survived! Oh Lordy: no TV. Miles from town and not much of an entertaining town at that. I had forgotten that you met Beau while you were here. You and Debbie are welcome back though at this point you will have to bunk in either the little travel trailer or a tent or the floor. Lovely photos.

• India
7 Jun 17
Nice photos.That seems to be a fun trip.I did not know you were related.

• Banks, Oregon
8 Jun 17
I knew you would enjoy the photos from the trip
@sallypup
it was a fun visit.

• Banks, Oregon
8 Jun 17


• United States
7 Jun 17
Wait.. you're related.. lol. Very nice memories. Hope you can go back soon

• Banks, Oregon
8 Jun 17
Yes, Lenore is my Grandpa's step sister, so we are not related by blood but by family connections.

• United States
8 Jun 17

• Denver, Colorado
7 Jun 17
Sounds like you need to do it again soon. Good times.

• Banks, Oregon
8 Jun 17
Might have to one of these days

• United States
7 Jun 17
OMG! I didn't know this! How cool is that! She is one of my favorite people and I hope to meet her soon!

• Banks, Oregon
8 Jun 17
She is a wonderful person and so is Dave, such good people and there pets are great to!

• Philippines
7 Jun 17
Wow, that was a nice vacation indeed that you had there. Your step grand aunt , is so accommodating . Now wonder, you speak fondly of her.

• Banks, Oregon
7 Jun 17

• Boise, Idaho
8 Jun 17
Sounds nice. It sure makes it a small world doesn't it?

• Banks, Oregon
8 Jun 17