On Another Forum, Starting a 'New Religion'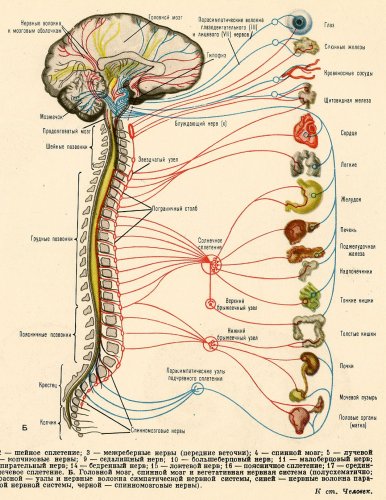 Oklahoma City, Oklahoma
June 7, 2017 9:51am CST
MIT Nutritions' "Supplements Talks" is a forum where people chat about health-routines & -products etc. I was going to 'simply introduce myself' there, but their suggestion of how to introduce yourself inspired me to "start a new religion." https://www.supplementstalks.com/forum/introduce-yourelf/893-this-is-the-basis-of-a-truer-religion ... nothing-to-do-with "what you believe," except as it applies to 'where your health truly comes-from.' The 'Gospel' I'm preachin`? That your own body is 'the system for healing your body,' and that "medicines" are only 'the crutches to assist it in setting itself right.' Amen?
1 response

• Philippines
8 Jun 17
So you are postlooper. I have applied there some days ago. However, I got confused on how to subscribe to the post portals. I just registered and posted but that was not it should be when I reviewed the instruction. We should subscribe. But I cannot even see the icon of the person with + sign. I am confused about that. So my 10 posts has gone to waste.

• Oklahoma City, Oklahoma
9 Jun 17
Only if you were 'writing for the money you expected.' It's like if a performer charged people extra for warming-up before he performed ... sure, the warm-up makes the performance better; but we're paying for the performance, not the warm-up! Sure, you feel a bit 'cheated' when you thought you
were
performing and then 'discover' that you were only warming-up; but best to 'learn the lesson' and proceed to learn about the little bit of work you have to do at the beginning of each 'subscription' to set yourself up to earn 5-to-10 cents per post there! That veers off-topic, but we can steer it back ... 'getting sick' is just your body's reaction to "something unhealthy you ate or breathed-in etc."; and your immune-system 'learns the lesson' and you avoid that "eating-/breathing-that something" in the future


With a couple of other sites like Niume going belly-up, many people scramble to find the newest and brightest. There will be others who will jump on the band...

• Philippines
9 Jun 17
@mythociate
Oh , i am sorry for having been sidetracked by my learning that you are a postlooper. Going back, indeed our immune system, also get to learn from th first experience of having taken unhealthy foods. Mext time around indeed your immune sysem will prod you to prohibit yourself from eating them again.

• Oklahoma City, Oklahoma
9 Jun 17
@SIMPLYD
or you'll use some moderation in eating them ... maybe that's why people usually wait until
after
dinner to have desert.