Back from the gym!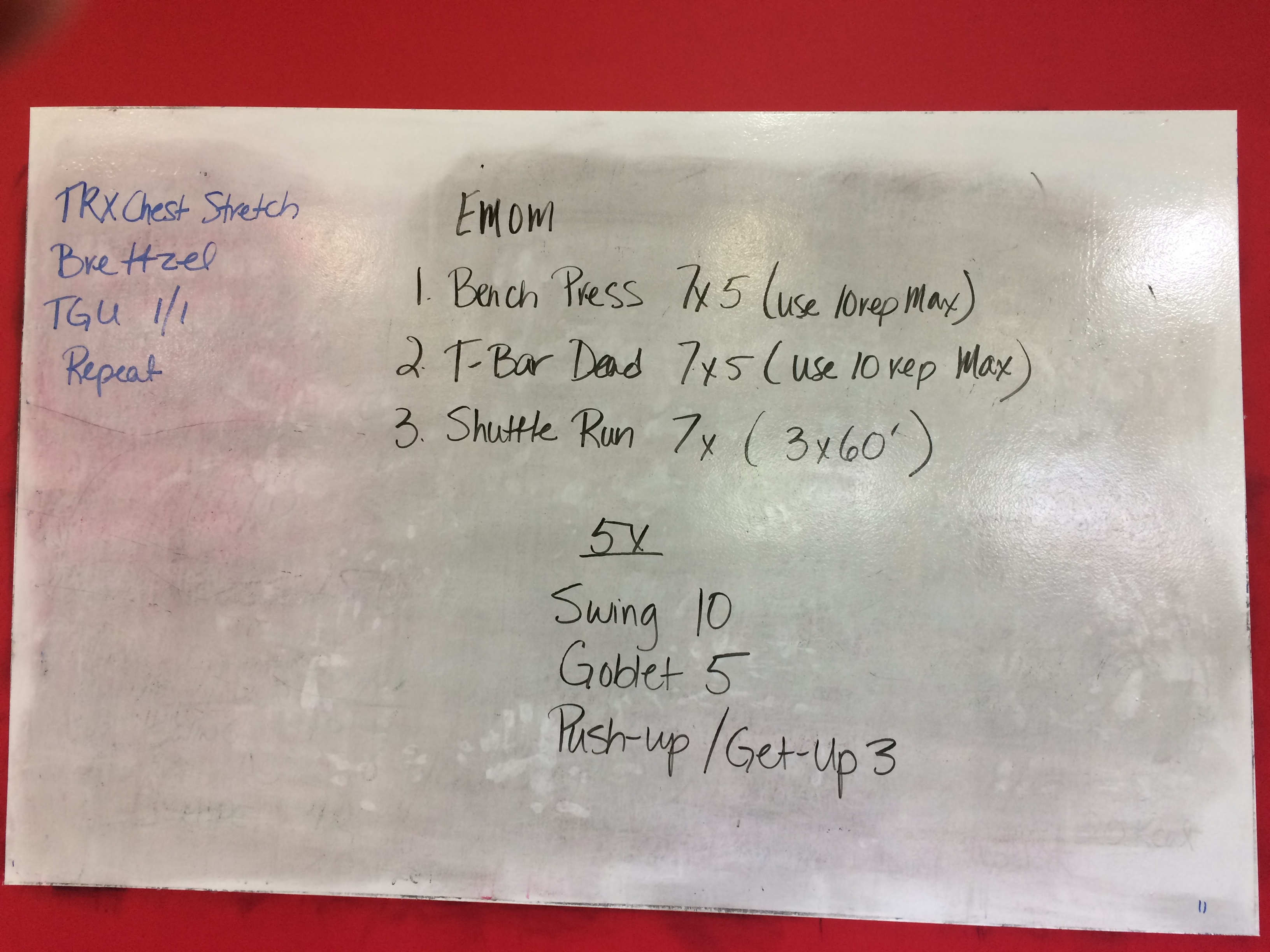 United States
June 7, 2017 5:50pm CST
Tonight's workout wasn't too bad. I had fun working out with a woman who usually stays at the Transformation Gym. She has decided that she is going to come to the advanced gym on Wednesday nights now which is great. This is what we did: 1) Trap bar deadlifts (7 x 5) 2) Barbell bench press (7 x 5) 3) Shuttle run (7 x 60 feet-3 times) The finisher was a tough one though. We did 5 sets of the following: 1) Kettlebell swings (10) 2) Goblet squats (5) 3) Pushup/Get up (3) It doesn't look that bad but I really worked up a sweat and was sucking wind. The fact that I decided to swing a 45 pound kettlebell probably didn't help the situation either. In any case, it was a good workout! I'll be back at it again tomorrow night for my third and final training session of the week.
4 responses

• United States
8 Jun 17
Back to back days.. oh boy.


• Los Angeles, California
7 Jun 17
I am cringing at goblet squats!

• United States
7 Jun 17
That is good that you're working hard. I think of you all the time when I push harder on my machine. I want to ask my friend about the treadmill he offered me. I jut have no where to put it. Good night.