When a Complaint Gets Counted as a Blessing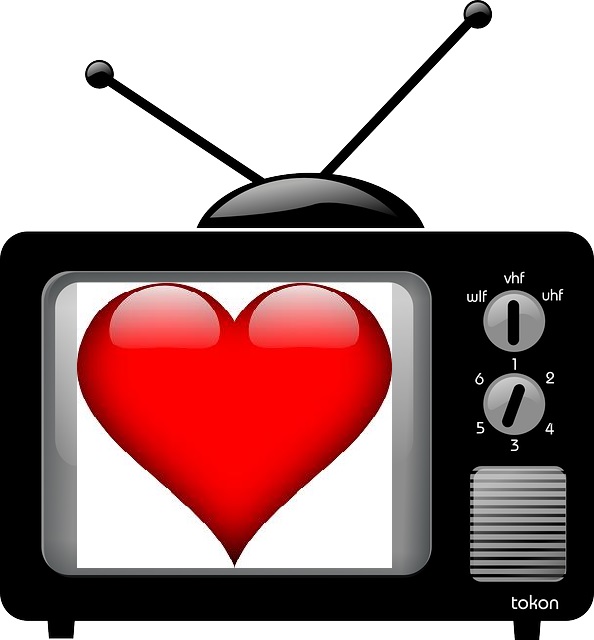 Austin, Texas
June 8, 2017 10:48am CST
One of my daughters recently finalized her divorce and she came over to visit with us. She had missed Mothers Day and wanted to bring me my gift. My husband and I were in our bedroom. He was watching television and I was signing off from my laptop. We conversated with our daughter for a while and then I got up to make my exit from the room. It's a common exchange between my husband and me. I say:
"Is that what you're gonna watch? Because if that's what you're watching, I'm gonna go downstairs and turn on the TV!
To which the old man usually replies:
"Oh fine then! Go ahead!"
My daughter starts laughing at us and says:
"If only I could be married and the only thing that my husband and I have arguments about is what we're going to watch on television. Y'all are so cute."
At that moment, it dawned on me that my major complaint about my husband –
The fact that he's a TV hogger!
- was actually a blessing to be counted. But I still went downstairs to watch Netlfix anyway!



10 responses

• Lakewood, Colorado
8 Jun
See the words were so wise huh Moneyspinner? Yes we really need to stop and think about some complaints we may have about someone or something and then the light comes to us..it ain't so bad after all.

I hope the divorce was a good thing for your daughter.


• Austin, Texas
8 Jun
She made the decision to get married. She made the decision to get divorced. I'll be honest. I did not really dislike the guy, although I did not approve of her relationship with him either. I believe she could have avoided the pain she went through. I also believe she could have turned her situation around and not have had to end up getting divorced at all. She is not completely without fault, although the majority of the blame for the break up is on his side of the fence. I'm not just saying that because I'm her mother. He was wrong! Nevertheless she's gotten through the rough spot in her life. We pray she makes better decisions and things go smoothly for her and her daughter, our granddaughter, in the future. We all know how hard divorce is and it's a blessing the divorce did not get really ugly. (Mom says as she breathes a huge sigh of relief.)

• Lakewood, Colorado
8 Jun
@cmoneyspinner
Thank goodness for that yes Moneyspinner that it went without a hitch. It can be quite brutal divorce. Yes she will learn from this I am sure and go on and live a full life with her daughter now.



• United States
8 Jun
Oh yes, definitely you are blessed!!! Glad you did go down and watch Netflix! I am blessed in the same way. We are very fortunate.

• Austin, Texas
8 Jun
LOL. We've come a long way with the TV sets. When we first time we didn't have a telephone or a TV set! People wondered how we managed. We were flat broke! Couldn't afford the telephone for a while. But some friends at church donated a TV.

That was our first television. Nowadays, we have a hand me down TV one of our kids gave us. My kids have a huge flat screen TV downstairs and my two sons have their own TV sets in their own bedrooms. From no TV to 4 TVs. Now we have reason to argue, fuss and fight!!


CC:
@paigea

• Malaysia
12 Jun
Isn't it fun that you get to argue with your hubby over the tv ? I wish that I could have such cute conversation too but I prefer blogging instead

• Austin, Texas
12 Jun
I never argue with my husband over my blog posts because he never reads my blogs. My kids don't read them either!


• Philippines
10 Jun
A very cute story indeed. I laugh a bit after reading this story. But I also learned some life lessons. Thanks for sharing your story. I was touched by it and I considered myself lucky for finding your post. Looking forward to read more of your stories. And may you and your husband love each other more with each passing day.

• Venezuela
8 Jun
Well, that's a sweet compliment haha looks like you have a good relationship with your husband, and that's hard to find, it's like a double rainbow.

• Austin, Texas
8 Jun
I do realize my blessings. A double rainbow? I'll never forget the first time I saw rainbow. I didn't know there was such a thing. I regret that I did not have a camera to take a picture of it.


• Marion, Kansas
9 Jun
And it is a blessing to be able to do that.

• Green Bay, Wisconsin
9 Jun
It's good you have a great relationship and your daughter sees it. I'm sorry she went through a divorce.


• Roseburg, Oregon
8 Jun
That is why we have two TV so we can each watch what we want on TV. I rarely watch TV.