Phony Business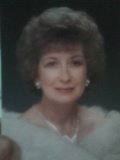 Virginia Beach, Virginia
June 8, 2017 12:35pm CST
When I was in the concrete, grading, and logging trade I maintained a Sprint business package account with several cell phone lines. Their nation-wide anytime service was a good deal at $80 a month. After retiring, I couldn't wait to let the phones go. I hated being tied to such a needy instrument. Well, the phone wasn't actually needy but most of the calls were from somebody who was. In all those years I can't recall ever answering it to hear, "Hey, Joe! I have something FOR you!" After closing my account, life was wonderful. It was great to be able to take a breath without the phone ringing. Nor did I feel tied to it. That lasted for a couple of years. Several opportunities came for me to get one cheap, or even free but I just didn't want another one. My son didn't understand my reasoning or feelings about phones so he gave me a smart phone for Father's Day last year. Not wanting to hurt his feelings, I accepted it. I never wanted a smart phone because I didn't want to learn how to use all the features I wasn't used to. As it turned out, that wasn't as difficult as I expected. The best part was that it was only $40 a month through Virgin Mobile. Then, last week, my Beloved baptized my phone with iced tea and it stopped working. It lay in a bowl of rice for 2 days but that didn't fix it. So, I bought a new one. The bad news was that I had just paid $45 for another next month and won't be able to use it. That can't be applied to my new phone. My son got the phone in his name but he never gave me the password. That meant I had to open a whole new account in mine. The GOOD news is that I got the same package for only $30 a month now. In the long run, I am actually saving $10 a month. At least something good came out of it. The photo is Becky when we were younger.
8 responses

• Anniston, Alabama
9 Jun 17
See things do happen for a reason... it was time for you a new phone and cheaper price, thanks to Becky

. She is beautiful!

• United States
8 Jun 17
Very good Joe..great when that happens.

Becky is lovely





• United States
16 Jun 17
Have you ever wondered why they call those phones 'smart phones' when without being programmed by us to ignore or block unwanted calls, they still ring
@UncleJoe
?

• North Myrtle Beach, South Carolina
13 Jun 17
I have an Android. I really don't want an iphone. I wish I still had my old flip phone back.