Fads spinning the rounds again......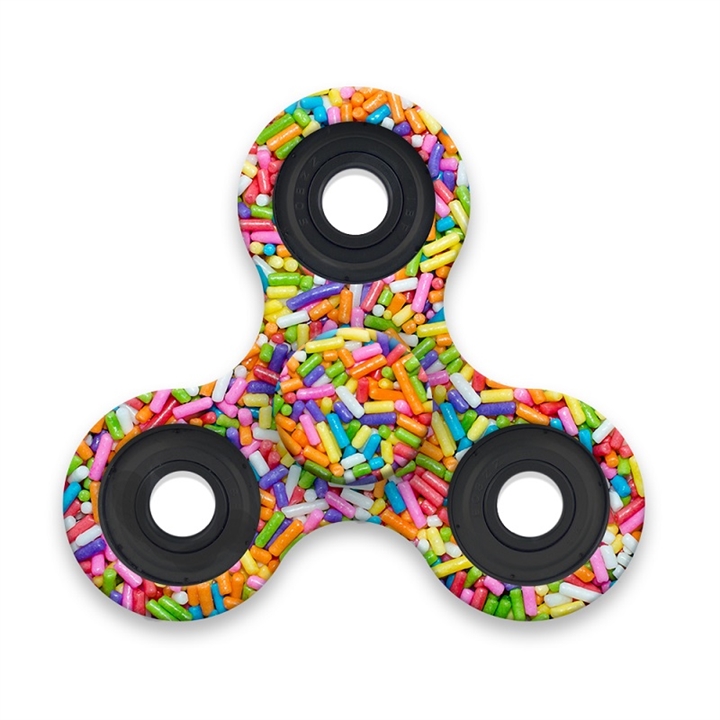 Richfield, Utah
June 12, 2017 7:57pm CST
Those dang ol fidget spinners.  I think we have all seen them.  Long story short, they are these plastic toys that spin on bearings in the middle and the original idea was to help ASD, ADD kids concentrate better. These things have been banned in some schools, wrecked havoc on educators nerves, caused choking hazards, and the list goes on.  This whole thing had got me thinking again, just how many fads have I seen make the rounds: let's see, when I was a kid in the 80s, there was sash belts pretty much a piece of fabric around your waist), push down socks, cabbage patch dolls, popples (I had one of those, lol), perms, Morey Boogie t shirts.  My teen years in the 90s were not that much better, bringing in slap bracelets (which got banned in my school because you could tear off the casing and the metal inside part actually cut wrists), guess and Girbaud jeans, furbies, tomagotchi/giga pets, pogs, acid wash jeans, paint splatter jeans. Now my kids are this fad age, and I can't keep them all straight. Granted, whIle I would not buy my kids a fidget spinner mostly due to they really don't need one, I would just say, let the fad ride and die out.  Five years from now, those same unsold fidget spinners will be sitting on a discount store shelf collecting dust.
8 responses

•
4 Mar
Are they still around? I thought they left a long time ago. I thought they were a fad at one time and then left.

• Richfield, Utah
4 Mar
Hahah!! They are now at dollar stores!!!!!


•
5 Mar
@librarygeek1980
I hope they are selling. I thought they finished with them and went on to something else.

• Richfield, Utah
5 Mar
@Hannihar
nope, still like 2 baskets ful, lol!!!!


• Aurora, Missouri
16 Jun 17
Fidget spinners are being banned in schools because they are causing distractions and giving children who don't pay attention in class anyway something new to cause disturbances with. The kids who do need them now have to have a doctor's note giving them a pass on the bans the schools are enforcing! LOL! I work at a Walmart (I work in the Connection Center.) and we have those things in three different places in our store. In the electronics section, in the Toy department and in Jewelry. When we first started selling them I warned some of the parents that buying them for kids who didn't need them would only get them banned. They didn't listen to me. LOL!

• Richfield, Utah
16 Jun 17
Lolol! You totally hit the nail on the head, these things are being sold everywhere, from of course the Walmart here in town to the gas stations. Even the dollar store has them now. Give this by the end of the summer, the fad will pass, lol

• Aurora, Missouri
22 Jun 17
@librarygeek1980
Yeah, even the Smoker's Outlets sell them now. (I saw them for sale in a restaurant this afternoon.)


Now the kids are collecting every color and shape the stupid things come in! (I did hear one father tell his kids that the things only cost $5, so they could use part of their allowances for them instead of asking him to pay for more of them! I thought that was funny as all get out!)


• Richfield, Utah
22 Jun 17
@DaddyEvil
omg, that is funny!



• Chile
13 Jun 17
Each generation has its toys. I saw the doll of my childhood, a Ginny doll, at amazon sold as an antique (or at lest the price was as if it were one

).

• Richfield, Utah
13 Jun 17
Wow, haven't thought about those dolls in awhile!

• Chile
13 Jun 17

• India
13 Jun 17
The thing is same to me but the only thing that makes it different from the old toys are the modification of it. Otherwise, it works same as yoyo and Beyblade or spinning top. Hehe.


• Richfield, Utah
13 Jun 17
Pretty much, they look like the pog slammer at first glance. Lol


• United States
13 Jun 17
We had Slinkys, YoYos and Paddle Balls, Jacks, Hula Hoops.


• Richfield, Utah
13 Jun 17
I loved the paddle balls, till the ball broke off then you got your butt smacked with the paddle anytime you got in trouble! I also remember having Koosh balls and clackers

• United States
13 Jun 17
@librarygeek1980


• Israel
5 Mar
My kids still have their spinners. I saw my son using it. Good if it keeps him happy it is fine. But they do break rather easily when they spin out of control

• Richfield, Utah
5 Mar
Thats awesome! Funny thing, I was reading a pretty cool comment (not here) on a guy knitting, and she said that if the fidget spinners were replaced by knitting or crocheting, kinda puts a stop to the fidgets, while learning a useful skill. Pretty neat!

• United States
13 Jun 17
I loved furbies and slap braclets lol

• Richfield, Utah
13 Jun 17
Lol, I didn't have the furbys, but I had the collection of slap bracelets. I loved those!

• Defuniak Springs, Florida
13 Jun 17
SLAP BRACLETS! I am a child of the ninties so I remeber those well, and the other nities fads. I loved my Furby. Our neighbors youngest son has a ton of fidget spinners. Lol he has one shaped like tht bat symbol. lol As soon as they hit dollar tree i wil know the fad has pretty much passed.

• Richfield, Utah
13 Jun 17
Well, they are on the Chinese dollar website, Wish for just a dollar. They now have them all over the place here, including the grocery checkout stands. I loved my slap bracelets, I still have a koosh ball some where around my house.