Do you want a lockbook?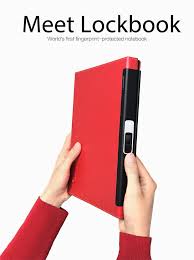 Guangzhou, China
June 13, 2017 7:33am CST
Lockbook is a traditional notebook with a fingerprint device so that you can unlock it with your own fingerprint. It is not very expensive. I heard it costs about $39. The problem is this kind of notebook can still be opened easily. It is easy to damage this notebook.
10 responses

• United States
13 Jun 17
If it can be easily opened yes then what is the point of this lol

Nah, I will stick with my own one Youless.

• Canada
13 Jun 17
Interesting! Never had one


• Mauritius
14 Jun 17



• Philippines
13 Jun 17
I have never though of getting one at all.

• Philippines
13 Jun 17

• Germany
13 Jun 17
Yes I usually buy a lockbook as my daily organizer notebook..because I do not want others at work to look at my daily plans when I go out to the comfortroom



• Charlotte, North Carolina
14 Jun 17
Guess this is something we won't really be needing here
@youless
Did you want one?

• United States
13 Jun 17
If I received it as a gift, I would be delighted. However, I probably would not buy one.

• India
13 Jun 17
I never used it, but if it's easily opened ,then I have to think whether to buy or not..lol