I hope it's all FIXED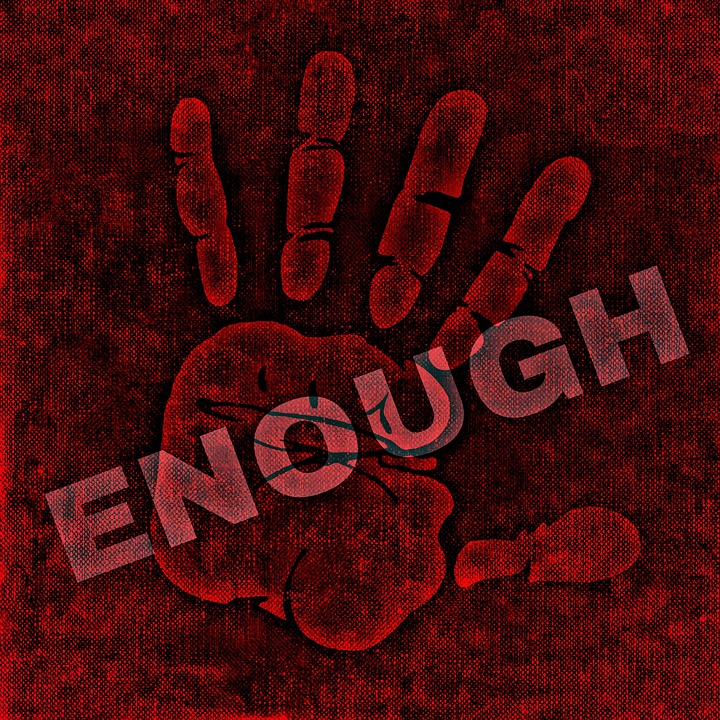 Greencastle, Indiana
June 13, 2017 9:45pm CST
Hello folks, I have had the worst week & it's JUST Tuesday it's been one thing after another here 1st it was my cable then it was my internet & phone that went out then all 3. We just got the dvr hooked up a few weeks ago & b-4 that we didn't have that problem, but being it was all hooked in the fiber optic cables & network at the phone comp I called. They sent someone out RIGHT on top of wrestling coming on & he checked everything out & couldn't find what was wrong so he took out the main box that does everything. So now it's been a few hrs now & SO FAR all is good BUT then after he gets done & all is well guess what happens (don't laugh) MY chair falls apart & I go on the floor BOOM. That took the cake after that one I was so mad I asked my husband what day is this he says Tuesday why? I told him you could have fooled me with what I've been through.

OH but WAIT here's the best part about my week oh yeah my main trash man that we've had for like a yr now he never shows up & he's one you can set your watch by. So what happens? the phone comp man & the trash man shows up at the SAME time when I called the phone comp at 3 this afternoon & the trash comp right b-4 that w t ? I sure hope Wednesday goes a lot better than my whole week has been going cause I'm not one that likes days like this one right after another it drives me BONKERS. I sure hope you all have had a better week than I have what makes you go bonkers drives you up the wall??
8 responses

• Australia
14 Jun
Yeah... it sounded like you did have a bad day... but that's ok, I am sure your Wednesday will be better for you...


• Greencastle, Indiana
14 Jun
@atoz1to10
thank god it wont be long for me to go to bed so I can wake up to another day & PRAY it goes good for me.

• Cagayan De Oro, Philippines
14 Jun
@atoz1to10
, hmmp, so many of us now having a bad day.

• Greencastle, Indiana
14 Jun
@cacay1
hum that to me sounds like a sign.



• Moses Lake, Washington
14 Jun
Bonkers is when the pump delivers water then when you get all laid back and used to water pouring from the tap, a shower sounds nice, pump quits. Neighbor fixes it. Fine and dandy. About three hours later- no water. Thirsty animals and dirty dishes. Our whole week was like that. I almost hugged pump fixer guys though they did also give me a 1,500 dollar bill- shared with neighbors but still....

• Greencastle, Indiana
14 Jun
@sallypup
lord your week hasn't been up to par either I see 1.500 $ bill O M G I'd be off my rocker & in the patty wagon. I remember when we had a power surge& it took 4-EVER to get the ins to get the hint we don't have the money up front & we GOT to have power when winter is RIGHT here last year & after talking to the electrician helped us get it repaired & we didn't have to pay a destructible of 500$ thanks to the guy that did the power box.

• Banks, Oregon
14 Jun
Sounds pretty hectic. Hope everything works out, people are very weird here too lol.

• Greencastle, Indiana
14 Jun
@TRBRocks420
sounds like it's a full moon or the devil is on duty.

• Boise, Idaho
14 Jun
You sound like one of those people whom if they didn't have bad luck would have no luck at all. Hope it gets better for you.

• Greencastle, Indiana
14 Jun
@celticeagle
no not really it's just I hate having days that don't go right & thank good I don't have a lot of these days, I like things to go right & work right & like simple & easy, not one for craziness.

• Boise, Idaho
15 Jun
@sugartoes
......I like that too. I am too old to put up with crap.

• Greencastle, Indiana
15 Jun
@celticeagle
that's my thing I have had enough of craziness in my life time it's time to enjoy life with out any stupidness


• United States
14 Jun
My goodness, your few days sound lie a month long. It is awful when a week starts off like this. It has to get better. My wee so far has been uneventful except for the beginning when my granddaughter was born. It makes me crazy when the internet is not working.

• Greencastle, Indiana
14 Jun
@HazySue
thank god it wasn't a whole month like this I'd be in the nut ward by now ha ha ha. but yeah it's been a week on & off with things with my cable internet & phone I'm like you I feel lost without my internet & hard to deal with.

• United States
15 Jun
@sugartoes
it is my biggest connection with the world outside my home.

• Greencastle, Indiana
16 Jun
@HazySue
same here as I don't have a lot of outside friends that I interact with so this is my resource of friends on here.

• Cagayan De Oro, Philippines
14 Jun
Hehehehe so funny your chair was carried by your emotion

. I hope tomorrow is a better day for you and for everyone.

• Greencastle, Indiana
14 Jun
@cacay1
yeah I couldn't help but to top it off with that one but it did break on me & I just bought the darn thing a few mos ago. thank god hubby fixed it for me the screws came out of it.

• Cagayan De Oro, Philippines
14 Jun
@sugartoes
I see, hehehe it's the screw that connected back the chair.Let us hope tomorrow is a very nice and friendly day for us.

• Greencastle, Indiana
14 Jun
@cacay1
no the BOTTOM of the chair (office desk chair)

• Perth, Australia
16 Jun
@sugartoes
oh my goodness! I am so sorry for all the misfortunes you've been having!

• Greencastle, Indiana
16 Jun
@VivaLaDani13
it's not like it's the worst thing that's happened it's just the way things go at times but all is good now for awhile.

• Jacksonville, Florida
14 Jun
I'm sorry your not having a good week. We aren't having a good month so far. =( Johnny got the shingles, I had a gum infection, my husband has lost all jobs he had, we're broke now, and the dog peed in our bed this morning! Now my husband and I have to sleep on the couch because we don't have the money to do laundry at the laundromat. Oh yeah and we dont know if Josiah will need surgery or a helmet for his head...

• Greencastle, Indiana
14 Jun
@LovingMyBabies
WOW talk about a bad week but in your case a BAD month good lord girl I would go off my rocker & scream till the cows came home. NOW I see why you didn't want to put this in your post I just read a while ago. IF there was something I could do to help you in ANY way possible I would but I really don't know what I could do to help you from here but send LOTS of prayers & that just don't feel like that's enough but their on the way. did you get to go to church last Sunday? can someone there help you guys out in one way or another with SOMETHING? don't let your pride stop you from asking for help cause that's the worst thing you can do right now.