The Water is Dirty and It's Linked to a Disease! Shhhhh ...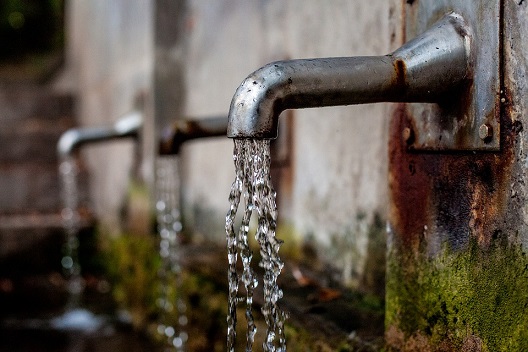 Austin, Texas
June 14, 2017 11:48am CST
Wish this was fake news. Saw a news report about the water crisis in Flint, Michigan. The Head of the Health Department is being charged with involuntary manslaughter. Involuntary? He must have had a good lawyer. Because there is no way that a department head did not VOLUNTEER to not say or do anything about a public health crisis!!! Nick Lyon is charged with FAILING "to alert the public to an outbreak of Legionnaires' disease in Flint, Michigan, linked to the city's lead-contaminated water crisis". Those are the kind of people you need working at a health department and anywhere that health services are provided who are responsible for making critical decisions. The kind without a conscience.

The charges are related to an outbreak of Legionnaires' disease linked to the city's lead-contaminated water crisis.
8 responses

• United States
14 Jun 17
Sinful and horrifying and may he be damned.

• Austin, Texas
14 Jun 17
I just can't understand in his position would not say anything. I'm shocked by his inhuman response and reaction.

• United States
14 Jun 17

• United States
7 Jul 17
This sounds more like voluntary than involuntary when one knows very well that lead is dangerous to any of the body organ systems and even if Legionnaires is almost in-heard of, the realization it could outbreak again and not say anything is just wrong ! Thanks for sharing this
@cmoneyspinner
and do you know what steps are being done to prevent this from happening again ?

• Austin, Texas
8 Jul 17
Have not followed the story lately but the first step was to get rid of the people who made the bad decisions. Don't want them to do any more damage. People are being given bottled water, as an interim short-term measure, while (I assume) they are working on repairing the system.

• Pittsburgh, Pennsylvania
10 Jul 17
@enlightenedpsych2
That storm is supposed to come to my way sometime today. I never thought of a water filter. i like bottles of water as i go in my bed from 5-6 pm and read in bed until i go to sleep and i take my water bottles to bed with me as I love icy water and it cuts down on my dropping or spilling my water mug and ruining something. Do you have a water filter? I might look into one if it is not too expensive?

• United States
10 Jul 17
@Marty1
yes we have had a filtration pitcher that our tap water goes into, stays cold and is clean 98% of fluoride, aluminum, lead, mercury, chlorine, sediment, potential chemicals that treat our public drinking water and of course it retains the natural minerals water our body needs, it has ! It was expensive for just the pitcher and two filters but every month replacement filters are cheaper . . . we buy 6 at a time and replace our every 2-3 months or 5000 glasses ! A GREAT product I recommend highly . . . I have not drank or ingested any of those metallic elements especially fluoride or lead or aluminum in over 16 years now and I am so grateful for that, so is my brain




• Austin, Texas
15 Jun 17
I know there are places around the world that don't have clean water. But America has NO EXCUSE!!

• Philippines
15 Jun 17
@cmoneyspinner
I agree on that. I heard this from my American colleague before. American people do drink straight from the tap water.



• Philippines
14 Jun 17
It's better to be warned , if it's true then it's really bad for those who had consumed before it is resorted.

• Austin, Texas
14 Jun 17
We were shocked by the very first news on this crisis during 2016 because the contaminated water had already made so many children sick. But the news continues to develop around this and I wish it would stop. You don't want it to get worse but it keeps getting worse.

• Philippines
14 Jun 17
@cmoneyspinner
It's really sad though, no matter how we tried to be cautious some things goes bad/wrong



• China
18 Jun 17
The news must have come as a shock to people there.How come such a thing would happen?

• Austin, Texas
20 Jun 17
People in official government positions made a bad decision to save money. It got ugly when the harmful health impact became known and then the parties responsible did not want to own up and be held accountable for that bad decision.

• China
20 Jun 17
@cmoneyspinner
The people in official government positions are responsible for the people'health,rather than just considering how to save money.

• Austin, Texas
20 Jun 17

• Canada
20 Jul 17
There are way too many people today that have no working conscience and care little about people.


• Austin, Texas
20 Jul 17
I watched a film recently with my husband. He finished it. I fell asleep. That's been our routine for the past 40 years.

But there was a scene where the psychiatrist was questioning the man about why he kept a diary. The man said he wanted others to know that he did not agree with the things that he did. That he was not that type of person. It was like he was 2 different people. The psychiatrist told him that he had no excuse for his actions because he still did those horrific acts. The psychiatrist asked him how did he reconcile with those "2 people" in his mind what he did. The man said that even though Personality A did not agree, Personality B did it
just to keep his job
. The movie was based on a true story. I don't know if those were the man's true words or if that was just the script. But perhaps that's the way it is in real life with so many of us. We just learn how to live and work with a "double mind".

• Canada
24 Jul
@cmoneyspinner
Isn't that what selfishness is all about, doing whatever may suit us regardless of the harm done to others?

• United States
21 Jun 17
I suppose he wanted to keep his job and as a result endangered the entire city, what a loser.