Let me Write you a Love Poem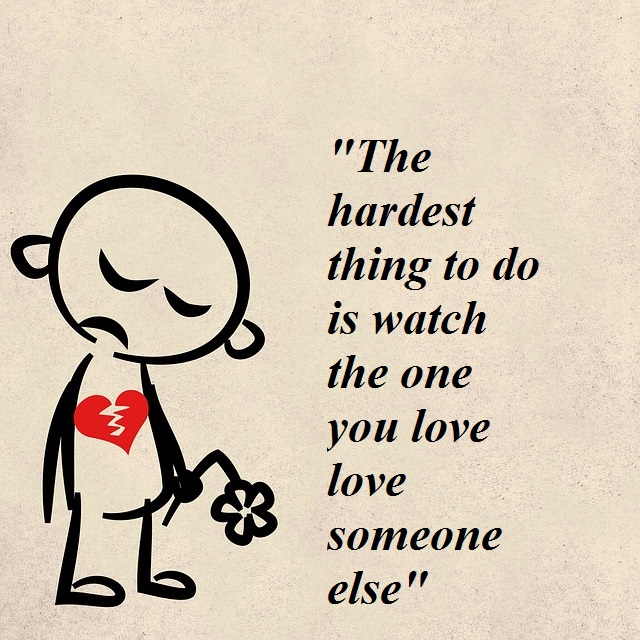 Philippines
June 14, 2017 11:41pm CST
May the words touch your heart linger if only for a moment rekindle the passion the past is but a memory weep no more but let your tears be that of joy Heed love's tender call for those forsaken, it whisper... "there is hope" embrace it Unchain the tormenting sadness it mocks your spirit Be the Phoenix, rise from the ashes of despair and love is reborn Leave behind your pain no more nights of grieving in silence fate is not all lies and emptiness It favors the bold ("Audentes fortuna iuvat") Have you experience being in love and have your heart broken? Photo Image: Pixabay CCO Public Domain
9 responses



• Switzerland
16 Jun 17
@josie_
I have left a previous boyfriend when I met my husband. I understood that I would have been more happy with my husband. The other one was, funny and loved to go out a lot. My husband is more shy and he prefers to stay at home, I am more like him. I know when I have to keep my mouth closed

. You can talk later, when the waters have calmed down.

• Philippines
16 Jun 17
@LadyDuck
_Some say opposites attract. But do they last? Relationship are more likely to be successful if both share similar interests. Also as you mention, knowing when silence is golden. Or as one of our politicians wisely said, " More talk, more mistake. less talk, less mistake, no talk, no mistake.



• United States
16 Jun 17
lovely poem 'f the trials, errs 'n heartache 'f 'love'. yepperz, i've'd my heart stomped 's trust 'twas killed 's well. not a pleasant thingy to go through, but i reckon we all do 't some time'r 'nother?

• Philippines
16 Jun 17
@crazyhorseladycx
_We'd all had our hearts stomped and the feeling of being betrayed yet wanting to continue the relationship is irrational. But love was never about logic and our emotions more often decides on what actions we take.

• United States
16 Jun 17
@josie_
dumb emotions anyhow, eh? 'tis a shame we tend to not listen to our gut instincts 'n run screamin' like our hair 'tis'n fire.

• Philippines
16 Jun 17
@crazyhorseladycx
_I don't cherish the thought of having my hair on fire but the idea of putting a no-good two timing rounder's hair on fire is a revenge worth thinking about.




•
16 Jun 17
Mmmm I have to think a bit more before answering that question of yours. Must have happened plenty of times in the past I reckon (but I have a very short memory, so everything does have a habit of come and go with me... a blessing!)

• Jacksonville, Florida
16 Jun 17
At the time I thought I was in love but wasn't actually. The pain from a broken heart didn't hurt any less though, I still loved the person. Now I realize though the broken hearts I had were so worth it to find the one that would never break my heart again.

• Philippines
16 Jun 17
@LovingMyBabies
_ I'm happy for you that you've managed to pick up your life and move on to a better and fulfilling relationship.

• Summerville, South Carolina
15 Jun 17
The poem is touching. I've never been broken hearted but I watched my son go through it. His pain tore at me.

• Philippines
15 Jun 17
It's part of the lessons life teaches us. Wonderful poem.

• Philippines
16 Jun 17
@louievill
_Thank you. Love is selfish. People often mistake it for compassion.

• Australia
15 Jun 17
Your poem got me to thinking about love. What would have to happen to us for it to need to be reborn within us? Can love ever die for us in our lives, and so need to be reborn like the phoenix bird of old times, rising from the ashes, of its past incarnations? In one sense, love is being continually remade or reborn in each part of creation as it is only completely whole within God. In each other person, it grows into itself by it being reborn into new phases of itself, and so it's then being renewed completely each time, this happens. And so yes, I was thinking, at times love needs to go through a renewing process, and so be reborn again in us in our lives. It's all a part of the growth process, to our becoming wiser in the living from love.

• Philippines
16 Jun 17
@innertalks
_The theme about "love" is the most used by writers especially poets.

They write about moments of happiness and joy being around their object/subject of adoration and lust often followed by anger, sorrow and betrayal. They have seen the many facet (or faces) of "love". We see "love' through our eyes, never from the perspective of the love one. It's such a narrow view that go from the extreme selfish love to the opposite side of martyr love. Do we have a "Godhead" divine nature within us? I do not know but perhaps our compassion provides a link.

• Australia
16 Jun 17
@josie_
Nicely put. You seem to have a good understanding of these things, which you share in a sharing way, rather than pushing it as being the only way of understanding. Very well said. I think we all have a link to love within us. Whether God put that in us, or whether it is needed to keep us compassionate, and so not to live savagely, rather than peacefully, and so has developed through evolution, who really knows.

• Philippines
16 Jun 17
@innertalks
_Thank you also for sharing your insights on a topic that people find similar aspirations with and yet cannot agree on.

I enjoy participating in a discussion that focus on the subject and although it is unavoidable to infuse personal biases still maintain a decorum that is conducive to a productive interaction. As the title of a previous post stated my belief that discussions are not about who's right or who's wrong.