I found an online graffiti creator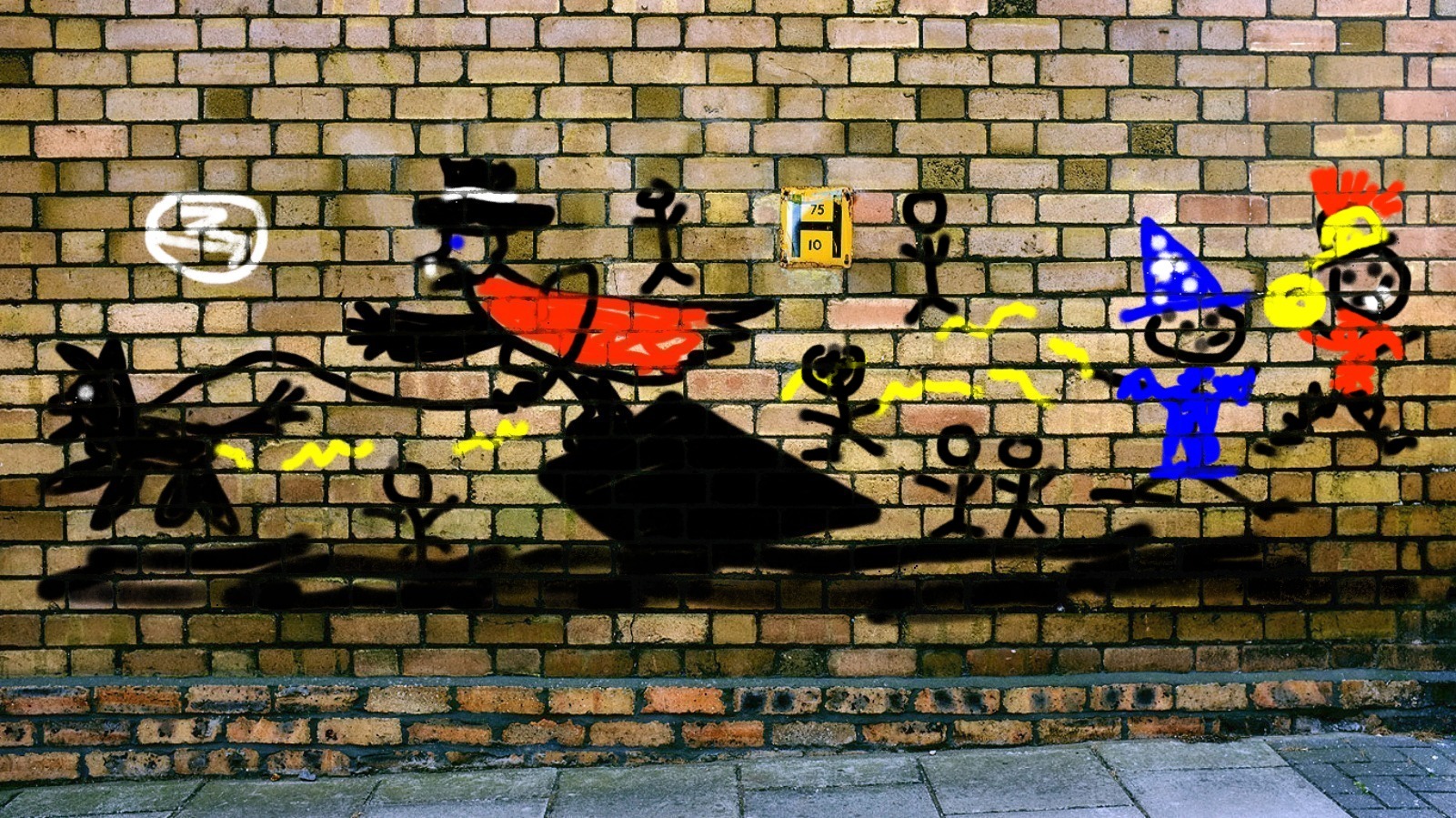 Centralia, Missouri
June 15, 2017 7:35am CST
There is a side story line going on in my LARP. Someone started a street art contest, but suggested the subject matter (trying to troll some other characters in the game by mocking what's going on, think social commentary.). It's not the main plot or anything, but it's the little stuff that keeps the game running and gives people more chances to have silly fun. (Yes I know who started this, you might guess. hhahaa but no not telling. -shifty eyes-). So I felt the need to poke the other players, only one person had gotten in on this. Which is simply not to be done. So, I made what you see in the photo. I know it's AWFUL. I am bad at pc art. But it was still pretty funny. And it got people engaged, esp the player who is.... represented by the pointy hat. Bwahahaa. I have found all KINDS of fun generators online. Anyways, you want to know about the fake contest? The goal was to create pretend street art (IE no one is actually going and tagging, they are either describing what they made,or like this, finding a generator and just making a digital copy of what they found or made). There had to be a vampire (of any style or genre) on a pedestal, that was being knocked over or pulled down. There needed to be a crowd around said event, which could be any of or a mix of humans, vampires, werewolves, random supernaturals, etc. Bonus points if you could mix in romans somehow. In the context of the game this makes sense. But as I said... I am BAD with anykind of make art with a mouse... LOL
3 responses

• Green Bay, Wisconsin
15 Jun
It's much better than my art with a mouse.

Sounds like a lot of fun.

• Centralia, Missouri
15 Jun
really? maybe we both should stick to writing, LOL!!!!!

• Green Bay, Wisconsin
15 Jun
@Jessicalynnt
Probably should


• United States
15 Jun
You seem to have so much fun with this game....is game the appropriate word ?


• Centralia, Missouri
15 Jun
Game is fine, LARP just means Live action Role play, aka acting and stuff

• Preston, England
15 Jun
my art work is embarrassing - if I entered a contest for the best under 5's art I'd still lose

• Centralia, Missouri
16 Jun
I honestly think this prob would lose in said category as well.

• Preston, England
16 Jun