Leafblower Man Trubblez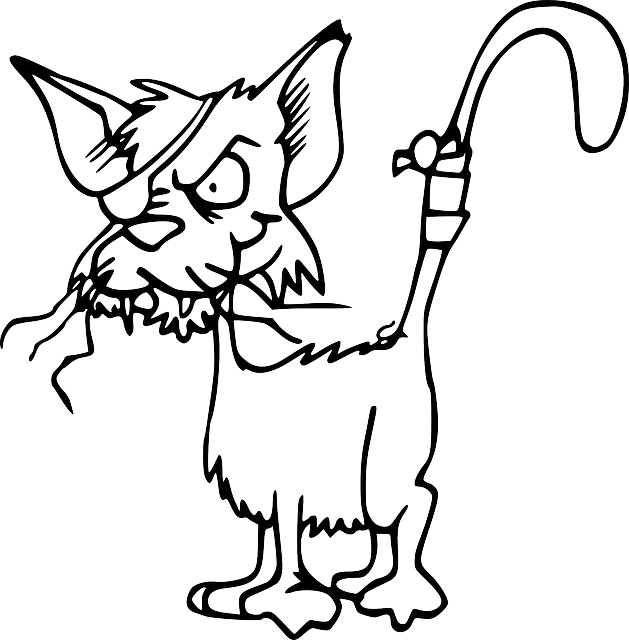 United States
June 16, 2017 1:57pm CST
June 16, 2017 I haven't spoken to Leafblower Man since last summer, but he's been acting out again, this time to other neighbors and specifically to those living on each side of me. I told the park manager about it and he informed me that LbM is in a conflict with his (LbM's) next door neighbor and the neighbor two lots down, too. The feud with his next door neighbor is new and his feud with the fellow two lots down has been going on for years. Scuttlebutt has it that hard drugs are involved this time, but I have no direct knowledge of any details. The presence of a gun was mentioned a week or two ago. The park manager told me today all would be resolved in about a month and to let him know if LbM disturbs me in any way whatsoever. It's taken the manager a couple of years to get up to speed on this situation. I hope he's right and things settle down soon. These events make me long for the cold rainy winter, when everyone is inside all the time.
7 responses


• United States
16 Jun
Yes, since before I moved here. When we got the new manager, I told him the history, but he never said he was doing anything until now. And this time there's another actor involved, LbM's next door neighbor. The plot thickens. I'd like to see an end to it. Or preferably, I'd like to move.

• Garden Grove, California
16 Jun
seems to me the ,manager needs to get the police involved this time.

• United States
16 Jun
@Hatley
They did show up a little later. I'm not sure who called them.


• Switzerland
17 Jun
We cannot complain of our neighbors, they are respectful and helpful, but one of them has 5 children and in summer the younger kids are out playing and making noise and the two teenagers are inside loudly playing their CDs. Thanks God peace and silence come back around 8 pm, but I love the colder seasons.

• United States
18 Jun
We have a small parking lot here, centrally located, the kids are destroying it and everything around it. Last night there were shouts, screams, squeals, and all the other kid noise until 9:30, barely enough light to see. The older I get the less noise-tolerant I am, it seems. Then of course there's Leafblower Man. Sheesh! One more winter and then I'm outta here. I hope I can find an affordable place that's nice and quiet, no kids and no pets! Whew! I'm having one of those "Get off my lawn!" moments...


• Switzerland
18 Jun
@blitzfrick
I have the same problem, I cannot stand noises anymore. I surely cannot say that it is noisy here. During winter you hear nothing at all, in summer during the day you hear the kids playing in their little pools, but in their own gardens and they are all inside by dinner time.

• United States
18 Jun


• United States
21 Jun
Oh that is a big nuisance and worry to all the residents there. How someone gets away with all this is beyond me.

• United States
21 Jun
Yes it's beyond me, and several others too. This is not the first time he's caused major disruption here. Seems to happen every summer, and generally to the same people, although last summer there was a large number of people affected by his actions. And yet, he's allowed to stay. The current conflict is a longstanding one with one of the neighbors, and a new one with the second neighbor. The three of them are in lots right next to each other. LbM has caused several of his neighbors to sell out and move. And yet the owner of the park cannot see that LbM is the root of the problem here. To make matters worse, he also has conned several residents and the manager into believing in his innocence, including his claim that he is the victim—every time. He's very good at taking the stance of the victim.



• United States
19 Jun
Seems that many myLotters are in the same pleasant situation as you. I'm on the hunt for such a place to live, or for a place where I can cocoon so as to not be affected in this way. Or for an attitude I can cop or cultivate so that such things don't affect me. I was sitting on my porch this morning having a peaceful cup of coffee when LbM went riding by on his bike, hooked a U-turn and glided up to thank me for the shirt he was wearing, a shirt I gave him in 2011, six years ago. He then glided away, knowing I wouldn't respond. He knows I don't want any contact with him whatsoever and even though who can fault someone for thanking them for a gift, this seemed inappropriate and weird, especially under the circumstances.

• United States
20 Jun
@blitzfrick
He sounds like a true nut job! I hope you find your happy place. We all deserve peace, quiet, and tranquility.

• Canada
17 Jun
Hope it is resolved peaceful. Warmer weather seems to bring out the worse in some people at times

• United States
17 Jun
I think people here get stir crazy in our wet, cold winters. Summertime seems, as you say, to bring out the worst in some of them. LbM had a leafblowingpalooza on the first warm dry day in May and every warm dry day after that until around Memorial Day. The current troubles have nothing to do with leafblowing, if word on the street is close to being right.

• Canada
16 Jun
Good golly, it sounds like a bad dream. i hope you get some comfort from your space and he leaves(blowing) you alone.

• United States
16 Jun
He actually has left me alone (mostly) since I stopped acknowledging his existence. Seems he's moved on to making other troubles for himself and his neighbors. Although, as I said, his feud with one of them goes back longer than I've been living in this park (9 years). It comforts me to know that the manager —and the owner— are at least paying more attention. He is the focus of almost all the troubles that happen in this little community.

• United States
16 Jun
I hope this dilemma is settled soon too! Leafblower Man needs to go!

• United States
16 Jun
Yes, I agree. He seems to be the focus of our troubles every time they arise.