Another stockpile day - Flipping ECB`s At CVS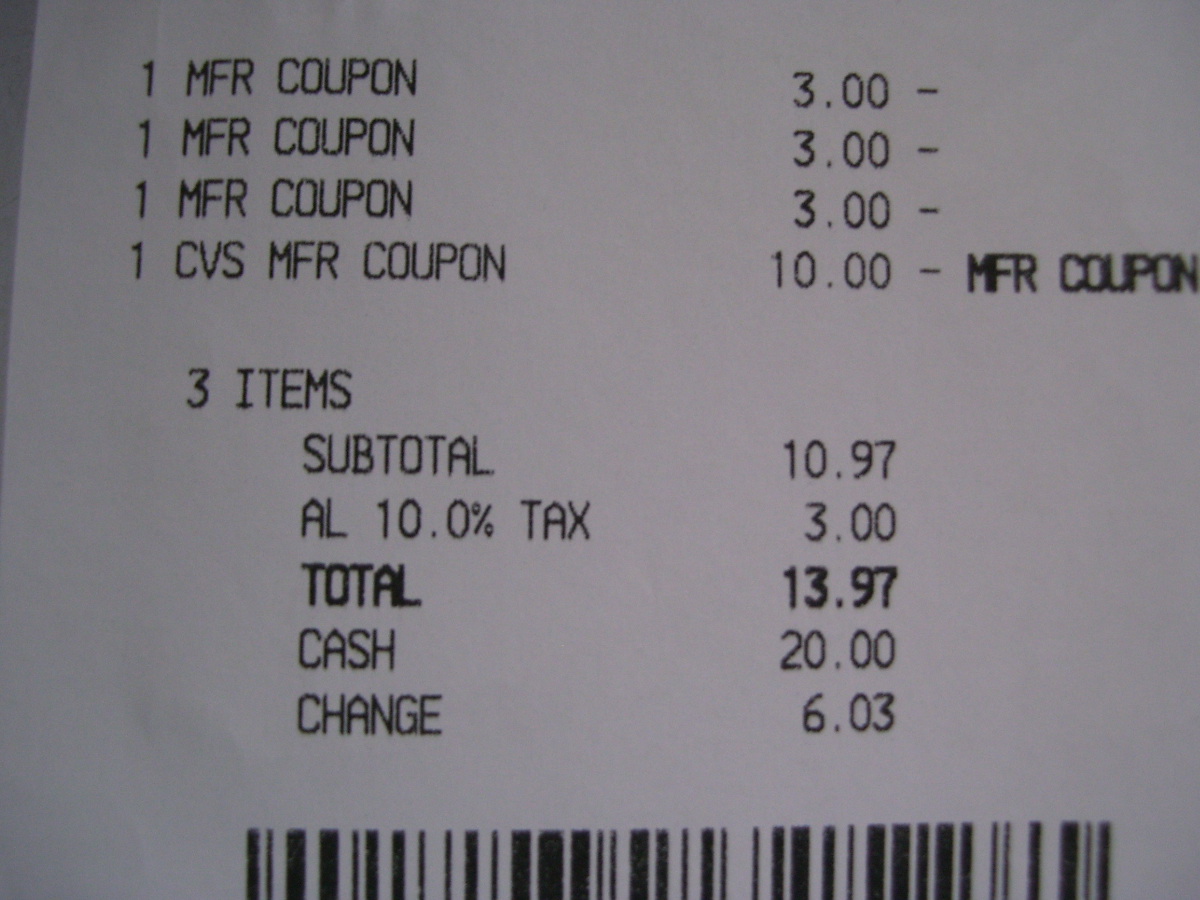 Anniston, Alabama
June 18, 2017 12:48pm CST
Of late I have had a little more stress than usual, well the late six months, and I have at times had to take Zantac for the burning stomach. At Walmart these are around $8.00 each Pack of 24, with tax $8.80 each box. If you remember I started my year with a $10 investment by buying cokes and getting $10 extra bucks back. I have been flipping them every month since, meaning I always use them for products I use regular and I will get extra bucks back with each purchase. I often do the $10 flip on toilet paper or cokes because that is what is used more here than anything. I did get down to $5.00 extra bucks but this last time I got the coke deal it was $10 extra bucks back, I lost $5.00 but that is okay, I always had CVS money to spend. Well I flipped that $10 again in the same week, I needed the Zantac deal " buy $30 worth get $10 ECB`s back. Plus I had a $3.00 Mft. coupon for each box. This is what I did : 3 - Zantac $9.99 - $3.00 mft. couon = $6.99 each ( $20.97 for all 3 boxes) - $10 ECB`s = $10.97 + tax Pay $13.97 and get your $10 ECB`s back. Now I wonder if there is anything I need this week? After all I still have $10 to flip. Do you do the CVS deals?
6 responses

• United States
18 Jun 17
Wow that is really great Andria..there are no CVS near to me here. I used to shop there when I live up North though. It is good to stack the coupons and rewards like that.


• Anniston, Alabama
18 Jun 17
I think these stores need to be everywhere! I love CVS.

• United States
18 Jun 17
@andriaperry
They are here but just a bit of a ways on the bus for me.

• United States
18 Jun 17
CVS isn't close to us and not easy to get to. But speaking of Zantac - I have lived on them for the last 20 years or longer. I order them online in the biggest count as possible. I don't dare be w/o them.


• United States
18 Jun 17

•
18 Jun 17
I don't do but still I was wandering

• Anniston, Alabama
18 Jun 17
Thank you for stopping by and commenting


• United States
18 Jun 17
So glad you got such a good deal at CVS. Our CVS, where our health insurance makes us get prescriptions, is a hot mess when it comes to prescriptions due to all the messing-up that results. For my dad, Medco now is linked to CVS, which has caused a big problem for my dad's medications because the nursing home trying to coordinate with CVS has not worked out well at all. I have only experienced trouble with the CVS here, we have two close by, and both are awful.

• Colorado Springs, Colorado
18 Jun 17
As far as I know, I don't think we have CVS here yet.

• United States
18 Jun 17
We do and we don't.. my brother works for CVS so he usually buys stuff while at work that we may need, or he needs/wants. And sometimes he'll use the extra bucks, other times he'll throw it at us and say to get whatever is needed. Lol. Great deal you got there.