Enjoying Attack On Titan S2 for some dumb reasons.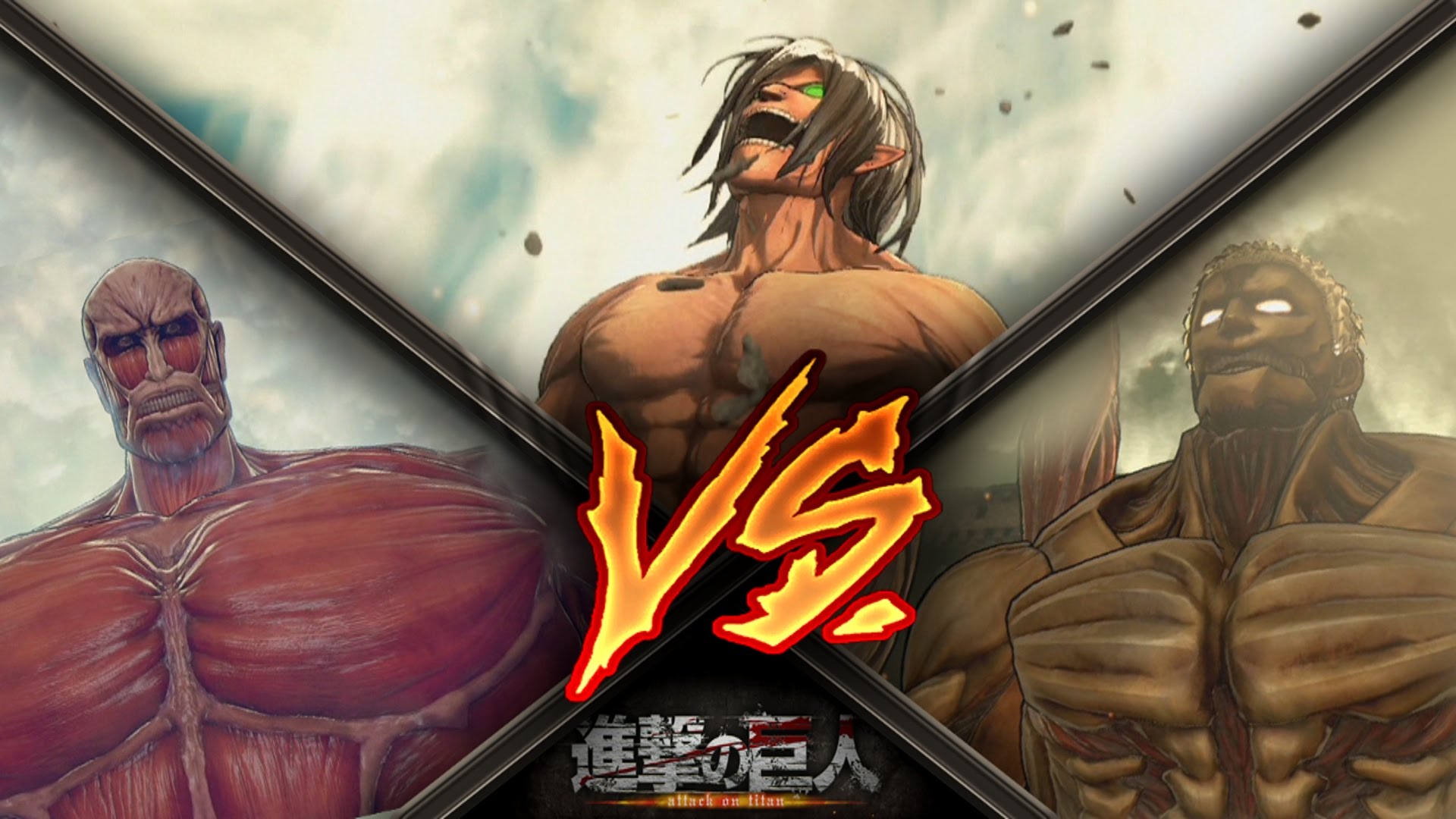 Dallas, Texas
June 19, 2017 4:01pm CST
So I finally saw AoT episode 32 today, and enjoyed it for a lot of the wrong reasons. To elaborate,there are some jokes on Google+ that I've made referring to the Armored Titan as Brock Lesnar. It's a fault of mine as a wrestling fan, and it doesn't help that the Armored Titan was based off of Lesnar.(A fact I think a lot of Attack On Titan fans are aware of by now.) But Eren's fight with Reiner/Armored Titan did play out like a wrestling or MMA(Mixed Martial Arts) match and as a result my suspicions that Hajime Isayama(Attack On Titan's creator) being a fan of these two sports were blaring like a police siren. Hell If my eyes didn't fool me, it looked like near the episode's end Eren hit the Armored Titan with a DDT(where a wrestler is caught in a head lock and slammed face first into the ground when their opponent falls backward) before locking in a guillotine choke. This scene caused me to freak out as if I were watching a match in either sport. But of course The Armored Titan "wins" due to interference from the Colossal Titan, which while legal(because it was a Two on one handicap match of Colossal and Armored Titan vs. Eren Jaeger) was a horse $%#@ finish. And this is coming from a guy who saw "WWE Money In The Bank" last night, which was faaaaaaaar worst than the ending of this episode.
3 responses

• Calgary, Alberta
16 Jul 17
I enjoyed but I am frustrated about how short this season is. I just hope we will get season 3 ASAP. I subscribed to Crunchy Roll just to kmake sure they will make money even though I can watch it freely at kissanime because I want the studio to make money so Season 3 will happen faster. I also already stopped reading the Manga because it is a walking spoiler for the Anime.

• Dallas, Texas
21 Jul 17
@CaptAlbertWhisker
Engh, reading ahead in the manga never really bothered me, especially how it would be adapted... Take Bleach for example. The anime has scenes missing that were in the manga... It's minor stuff tbh... But I can't buy the manga, because I can't afford to buy comics. :( But for me, this season didn't do much to advance the plot enough in my opinion, or maybe it's because I was focused on how little we learned about that key. Seriously this should've been longer than thirteen episodes, but I can get why they did it since there was no garuantee for a third season.

• Calgary, Alberta
21 Jul 17
@Hanyouyomi
I just hope the studio will consider outsourcing animators from Vietnam,Thailand and Philippines just like Toei so they can make episodes faster and cheaper. or maybe they can make it in 2.5 did since 3d is now cheaper than 2d.

• Dallas, Texas
24 Jul 17
@CaptAlbertWhisker
Well outsourcing is cheap, so I question why they haven't already. Plus if what you're saying is any indication, merchandise and DVD/Blu-rays aren't selling that well in Japan to allow the studio to outsource. And that leaves me questioning AoT's national success despite its international success.


• Saint Lucia
26 Feb
I enjoyed watching it for wrong reasons too lol

• Dallas, Texas
26 Feb
@bela360
Really, and what would those reasons be?

• Saint Lucia
26 Feb
@Hanyouyomi
watching the titans die, watching so many characters dying, siding with the ape titan. My reason suppose to be defeating the titans but I feel I am so used to watching so many humans die in the anime I decided to be the fan of the titan

• Hong Kong
24 Jun 17
It's good that you enjoyed Aot.


• Dallas, Texas
25 Jun 17
@mandala100
Yeah, though I forgot another aspect about this episode, which might've been the fault of Wit Studios and Production I.G., but this felt like Brock Lesnar featured WWE match too. What I mean is while you'd expect for Eren Colossal and Armored Titan, he only fought the Armored Titan, while the Colossal Titan interfered near the tail end of the fight. Come to think of it, this was akin to how at Wrestlemania 32, Roman Reigns was getting an upper hand on Lesnar, before Seth Rollins dashed to the ring and became WWE Champion by cashing in his Money In The Bank Contract. Only difference here is Rollins was my hero that night, whereas this felt like utter crap because of the Colossal Titan's lack of involvement during Eren's fight against the Armored Titan. To be fair, the Colossal Titan had his hands full with the other survey corps. members, but since they couldn't touch him while he was shrouded in steam, why didn't he interfere sooner? Clearly I allowed my own self-generated hype to get the better of me in this situation. :p

• Hong Kong
30 Jun 17
@Hanyouyomi
That's an interesting further explanation.