Who/What Are The Source(s) Of Your Inspiration In Life?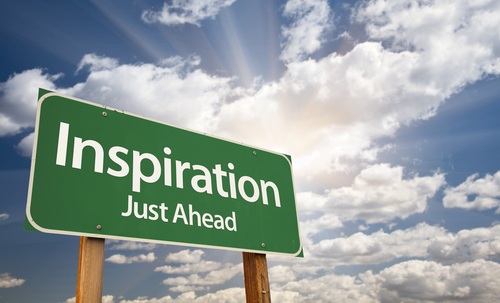 Hong Kong
June 19, 2017 5:26pm CST
We often heard the word inspiration and sometimes we really need to have some sort of inspiration to keep all our creative juices flowing in a manner of speaking. Have you done anything in your life out of pure inspiration like composing poem, story, musical lyrics, paintings, sculpture, inventions and the like? Who or what is the source or sources of your inspiration? Are you doing something now out of pure inspiration?
6 responses

• Canada
20 Jun
Yes, I've written many poems and a couple of songs. Here is a little song I wrote.

If you want to read the full story, go here: http://1hopefulman.expertscolumn.com/article/you-and-i-together-eternity If you want to read more of my poetry, ...

• Hong Kong
20 Jun
That's really awesome!

That's a very cool one my friend.


• Philippines
20 Jun
Hey Felix the cat, that wonderful, wonderful cat! It's been awhile.


• Philippines
30 Jun
No source. No inspiration. No motivation friend

Sad life

• Hong Kong
30 Jun
@Elisa1234
Is that really so? Kidding aside?


• Philippines
30 Jun
@mandala100
no I am not kidding friend. that's true

do you have facebook?

• Hong Kong
30 Jun



• Hong Kong
20 Jun
@Shavkat
That's amazing to hear that your family is the only source of your inspiration.


• Philippines
21 Jun
@mandala100
I can't deny that, my friend. I am sure most of us will feel the same way.

• Petaluma, California
20 Jun

• Hong Kong
20 Jun
@ShifaLk
Yes mother's tender loving care is incomparable.


• Philippines
19 Jun
I have made several poems when I was in my teens and they were inspired by my crushes. When my youth was gone, i also stopped making those poems. I am living my life to the fullest at the moment (living healthy) due to pure inspiration. My son is my reason to live.

• Hong Kong
19 Jun
@toniganzonThanks
for sharing and that's nice to hear that your son means evrything to you. For me the constant source of my inspiration is my wife and my daugther.