4th of July in June? Seriously though!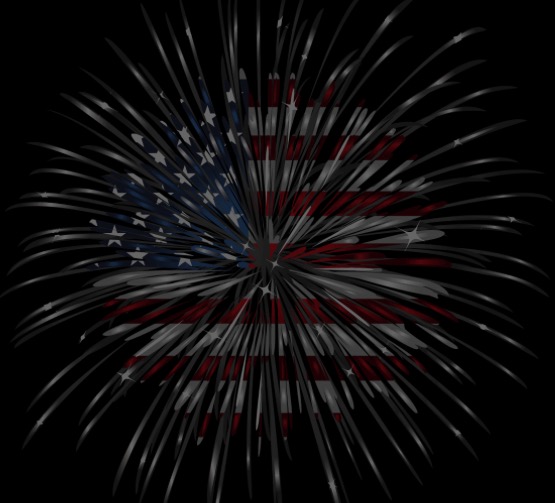 United States
June 19, 2017 9:29pm CST
It is illegal to set off fireworks with in Tulsa city limits, but that doesn't stop the vendors from setting up their booths, within a few blocks from my house! It doesn't stop these knuckle heads from buying them, and beginning this whole "war zone" re-creation more than 2 weeks before Independence Day! While I do admit, I love to watch the skies light up with the beautiful colors, and it reminds me of the days of yore, when my children were small, I detest the sonic booms, screeching noises, firecrackers big and small. Well, it has officially started tonight, for the past hour....BOOM, BOOM, BOOM. You can report it to the Police, but it doesn't stop!
8 responses

• United States
20 Jun 17
I know. I was sitting on the front porch earlier this evening and heard people the next street over shooting off fireworks. Maybe they're celebrating Paula Abdul's birthday or something.....


• Philippines
20 Jun 17
Some people just can't keep themselves from lighting it up real early!

• Los Angeles, California
20 Jun 17
That would drive me nuts!

• United States
20 Jun 17
They are illegal here, besides when the town does them for the 4th of july, and in october for another thing.

• United States
20 Jun 17
I don't like them if I have to hear them, feel them, or smell them. *sigh*

• United States
20 Jun 17
@SonjaRae
If I can watch them from afar, especially the big ones, I love them. And the sound comes from a distance.

• United States
20 Jun 17
@CoralLevang
Me too Sis, and I do mean a distance! In the middle of the street, near my house is soooo NO BUENO!!!!


• United States
20 Jun 17
They have been going off here since Memorial Day. People bring them up from Mexico so they don't even wait for the fireworks booths to open. It always makes me nervous when I randomly hear them going off, as I'm never sure of it's fireworks or gunshots.

• United States
20 Jun 17

• United States
20 Jun 17
@Srbageldog
Ah Cali, my old home! I was a San Fernando Valley resident, born and raised!


• Pittsburgh, Pennsylvania
20 Jun 17
In my state, we aren't allowed professional like ones?But if that law was enforced I guess my neighbors would be in jail as for last Fourth of July they had all kind pf fireworks that were sure not ti be allowed. The state has s fireworks that are sold in stores dedicated to fireworks that we all know they are illegal but are allowed to be sold if one promises not to use them in Pennsylvania (huh?) nobody listens!! If those who sale them believe all the people then I have a bridge for sale and could get them a deal on swampland! LOL!