Ever wonder if writers influence criminal acts?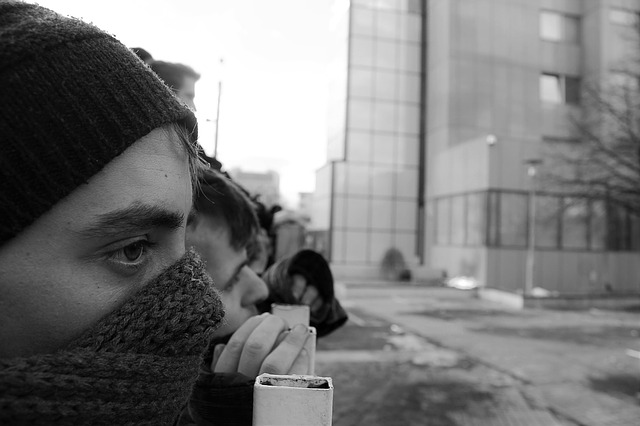 Dallas, Texas
June 20, 2017 2:23pm CST
My wife and I watched a movie with John Cusack called, 'THE RAVEN' , which he played the role of Famed writer and poet, Edgar Allen Poe as the stories told by Poe influenced the notoriously evil acts by a man who was the type setter for the news paper. The story 'Catcher In The Rye' , which may have had a profound influence on the motivation of the murder of Famous music legend of the Beatles, 'John Lennon' , leads on to suggest that when a story has deep psychological effects on a reader, the subsequent fall out from them may lead to liable on the part of the author in the future, when writers are considered masters of their craft and their stories being read by those who are easily suggestible at committing felonious murders may shape the way of the future for writers but for now, the writer has not been implicated in the deaths of victims as an indirect result of the killer's having indulged in a little reading. But at some level, a writer can create HATE though the medium of writing PROPAGANDA and this was realized in Hitler's Germany and the NAZI movement. Books that are written on the subject of UFOs can create an entire cult following of thousands of people who believe in everything they read about the subject of Unidentified Flying Objects that can and will lead to some degree of having the Defense Department look into some of the reports as mysterious test aircraft being used by the enemy of their home land. Star Wars, the movie, led to the use of the exact same words, STAR WARS for military purposes of defense against attacks on America by foreign nations hell bent on destruction. The Enterprise, from the T.V. best politically correct sci-fi of the decade in which it formed, influenced NASA to name one of it's shuttles Enterprise. But these are not criminal acts. The writer of fiction either for movies or books can and will always have positive and negative influences on the minds of those who either read those books or watch those movies. Which writers do you feel strongly about do you believe may have had caused a particular criminal action in recent memory?

Violent crime is deeply entrenched in some developing countries, particularly in Latin America. Our experts offer these solutions to bringing down high rates
3 responses

• Chile
20 Jun 17
I firmly believe that not writers, but TV shows cause more criminal action now. Criminals are not generally people who dedicate their lives to the reading of books. But anyone can turn on the TV and watch all those violent serials such as the forensic (CSI, NCIS etc) or shows where the police gets the bad guys but don´t hesitate if they have to shoot them.

• Dallas, Texas
20 Jun 17
You are on the mark. These days it's more about television and movies and not to mention, video games, rated for VIOLENCE.


• Chile
20 Jun 17
@lookatdesktop
Criminals and violent people hardly read lately. Reading is too tame for them.

• Dallas, Texas
20 Jun 17

• Canada
20 Jun 17
Reading a book would take too much time I should think... but watching TV is probably where a lot of criminals get their ideas from... and movies now that I think about it.

• Dallas, Texas
20 Jun 17
I don't know the statistics about this so I have to check it out:

Rightly the press and media are awash with stories about new rules meaning that prisoners can no longer be sent books by relatives. Genevieve Clarke s...

• Tucson, Arizona
20 Jun 17
i don't have any off hand but i believe it does happen