JJ's Vinyl Madness Countdown #878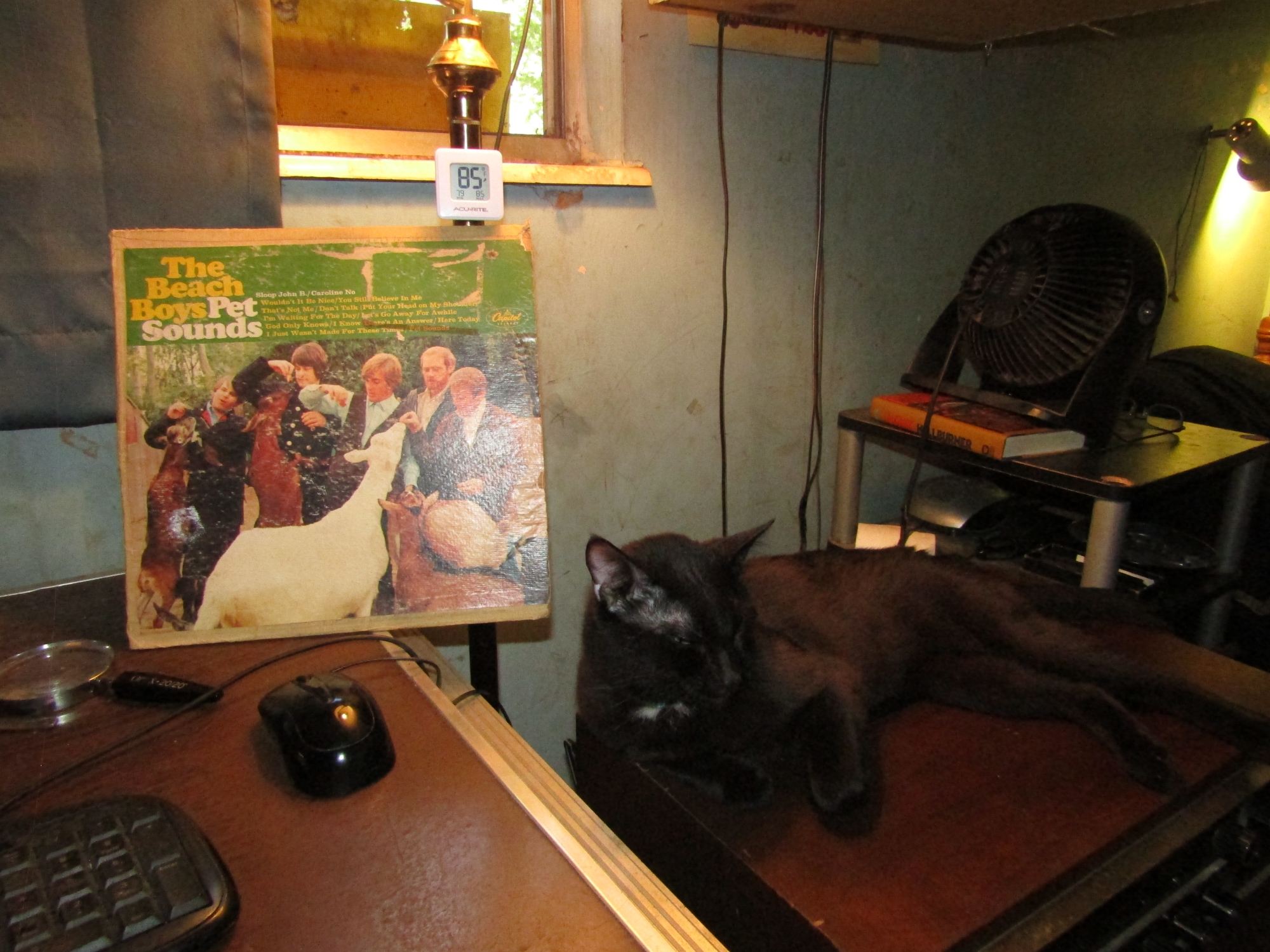 United States
June 21, 2017 3:29am CST
Scar picked today's music but it wasn't quite what he thought it would be...he thought there would be birds and skwirrels and raccoons and skunks and deer..maybe a whistlepig or two...but it was just hoomins making noise. And he told the old joke about what do you call a dog walking on a beach? Sandy Claws. Welcome to Summer myLot. The Beach Boys - Pet Sounds

Provided to YouTube by Universal Music Group Wouldn't It Be Nice (Digitally Remastered 96) · The Beach Boys Pet Sounds ? 1996 Capitol Records, Inc. All right...
9 responses

• Hartford, Connecticut
21 Jun
Wait? No Muskrat Love? Need to remedy this...

Here are the Captain & Tennille performing one of their BIG HITS on the Toni Tennille Show in 1980.

• United States
21 Jun

And I don't like the original version either


• United States
21 Jun
Love love love them.

Poor old Scar and you must be roasting there.

• United States
21 Jun
I will preface this by saying I heard this album for the first time some 40 years after its release. Having said that, I don't get it -- regarding why it's the #2 album on
Rolling Stone
's list of 500 greatest albums. "Wouldn't It Be Nice" is a good song, "God Only Knows" is a
great
song, "Sloop John B" is on my 100 favorites list, so that's what I think of
that
one. I just didn't see it as earth-shaking. I guess I just wasn't made for that time.

And why didn't Scar pick out
Cat Scratch Fever
????

• China
21 Jun
Is it true that there is music intended for pets?

• Los Angeles, California
21 Jun
I thought Scar would pick his favorite Cat Stevens.



• United States
21 Jun
So sorry that Scar was disappointed due to his choice of music. Well, there need to be albums to entertain kitty cats. I bet you could find one that dear Scar would enjoy! The Lion Sleeps Tonight may do it. . Scar would enjoy, "A-weema-weh, a-weema-weh, a-weema-weh, a-weema-weh"

• United States
21 Jun
Love this one! Great pick Scar, you did not disappoint me