Variety Of Discussion/Post In MyLot...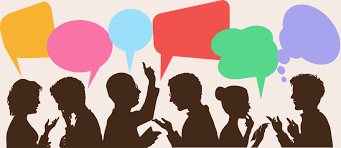 Hong Kong
June 21, 2017 1:07pm CST
I recently made a discussion/post titled "In Paraphrase Of Bacon: Of Discussion In MyLot" dealing about different sort or kind of discussion/post in myLot. Yesterday, while reading all new discussion, the following title has invited my attention and interest: 1. Is life worth living? (@Kerthanaa); 2. How to stop someone to commit suicide? (@shaynas); and 3. God bless my boss!! (@markcy) The first is an existentialist question about the meaning of life (for whatever that mean). The second concerns about suicide which someone or somebody do when life is not worth living anymore from the point of view of the person committing suicide. The third is a happy ending where life is really worth living for when you have a kind and considerate boss and that's why you bless that boss; otherwise if your boss is really bad and makes your workplace a living hell then you might really end up in suicidal thought or suicide. Just connecting all the dots...Have a nice day/night to all mylotters...It's 2:02 a.m. here in Hong Kong and early good morning to all too!


7 responses

• Canada
21 Jun
I especially like the fact that I learn something new each day!

• Hong Kong
21 Jun
@Hate2Iron
That's right my friend. So do I. So do I.


• Hong Kong
22 Jun
@addy007
What's the time there my friend?


• Jacksonville, Florida
21 Jun
Yes there is a good variety here and that keeps things interesting!

• Hong Kong
21 Jun
@LovingMyBabies
You are right on this my friend.


• Philippines
3 Jul
Wow. I like your discussion

Pretty nice! Btw i hate posting discussions haha

• Hong Kong
3 Jul
Why do you hate posting discussion? Any particular reason(s)?


• Philippines
3 Jul
@mandala100
I deleted some of my discussion. I just dont want to see it hehe

• Hong Kong
5 Jul
@Elisa1234
I wish you could post or discuss what's on your mind here in myLot so that other may know what's you are thinking, feeling etc. ok?



• Philippines
21 Jun
I haven't stumble the first two discussion, but recently I saw the topic regarding a considerate boss. Variety of discussion here is a great way to express our thoughts and help the other in some ways.

• Hong Kong
21 Jun
@jaiho
That's the reality here in myLot so many minds so many thoughts.


• Hong Kong
24 Jun
@jaiho2009
Right. See you later.



• United States
27 Jun
Well, since I tend to write about a lot of different things, and read a lot of different types of posts all the time from people that I tend to respond back too, I find it interesting all the things people write about here that you can read about. Worth coming here and being active for.

• Hong Kong
27 Jun
@KrauseHome
Yes that perfectly correct. There's always variety of post/discussion here in myLot and I think that's the beauty of it all.



• Hong Kong
22 Jun
@shaynas
Thank you.

See you later.