It Only Took 9 Years!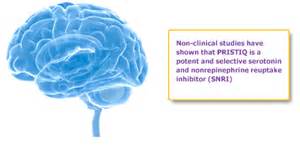 United States
June 21, 2017 3:30pm CST
Years ago I had an experience with Abilify that almost sent me to gambling even though I was in recovery from my addiction. In an attempt to stop the increasing urge I asked for a different medication, that new medication (Pristiq), which I have been on for 9 years. Because of a recent problem getting that medication ordered through a patient assistance program, I not only proved a point about the medicine but may have finally gotten through to the Pfizer that the medication has applications for Compulsive Gambling. I just finished talking to someone on the phone about it. I am now hopeful that Pristiq will be approved for helping others with A Gambling Addiction! As I said in the title "It only took me 9 Years" to get through to someone!
Learn about PRISTIQ® (desvenlafaxine) for the treatment of major depressive disorder (MDD). See risks and benefits of PRISTIQ.
5 responses


• United States
21 Jun 17
@UmiNoor
It likely will be discovered to help with many others! I have been trying for almost 9 years to get to this point. Oddly it just went generic!

• Malaysia
21 Jun 17
@Berniezeitler
9 years is quite a long time. It must have been difficult for you.

• United States
21 Jun 17
@UmiNoor
Staying clean is not that hard any more but fighting to get this medication recognized has been difficult for sure!

• Hong Kong
21 Jun 17
I hope and pray for your fortitude to resist that gambling urge.


• United States
21 Jun 17
@mandala100
I have many tools in my tool box to resist. I'm just glad to have gotten through to the company so they can study it's value with respect to addictions!

• Centralia, Missouri
22 Jun 17
keep fighting the fight on that one!

• United States
21 Jun 17
The good thing is you did it.

• United States
21 Jun 17
Wow you are a great warrior to get through to '

those' people!