Only excellent students are accepted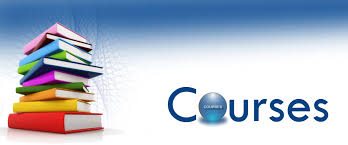 Guangzhou, China
June 22, 2017 3:32am CST
It is a ironically situation. When I was a student, at that time usually the students who had bad scores needed to attend to extra courses in their spare time. Now it is totally different. Only excellents are accepted by these classes. Actually they need to have an entrance exam so that they can study there. It is not you can afford it so that you can study there. It depends on your scores, too. So when these classes claim that they have many students who can go to the famous high school or universities, but they forget that they just accpeted excellent students only. To judge whether a teacher or school is good or not, at first you shall see how bad the students were. It means something for the teachers to turn the bad children into great students.
6 responses

• Philippines
22 Jun
That's not a good idea for a school. A school should be accepting even the poor students. It should be a challenge to them to make them intelligent.

• Singapore
22 Jun
Tuition teachers make more than regular teachers. I read about one here who made million plus and has tax records to prove it! siva

• Guangzhou, China
22 Jun
@Shiva49
You are quite right. I wonder whether this is the reason that the teachers from the public school don't want to try their best to teach the students. However, teachers are different from other careers. It can't only value by money.


• India
22 Jun
Right, it's easy to train an excellent student. How you teach a not so good student, is what proves how good a teacher is.

• United States
24 Jun
It seems that profit is the most important in schools at least over here.

• United States
24 Jun
@youless
I hope that your children will have the best education possible Youless



• Guangzhou, China
24 Jun
@TiarasOceanView
Yes, he has to study hard and my husband and I have to work hard, too




• Mauritius
22 Jun
You are right. To judge how effective a teacher really is depends on the number of students that have passed the exams due to his hard work. This does not apply to good students but bad ones too. If a bad student get to pass then this is for sure an achievement both for the student and the teacher

• Singapore
22 Jun
I know a tuition teacher who is always overbooked and makes millions and tax free! Her rejects go to another who also has rejects as she too is too busy! siva