Memories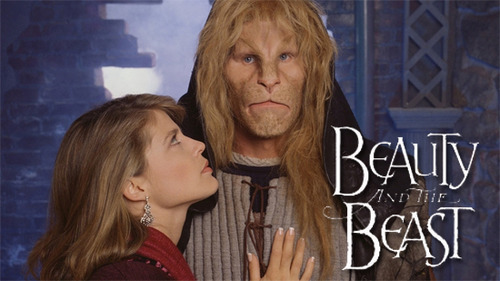 United States
June 22, 2017 11:47pm CST
Back in the late 1980's I watched and loved a drama primetime show called "Beauty and the Beast" starring Linda Hamilton and Ron Perlman. I loved this show because it was a beautiful love story

I watched it for all of the first season and most of the next season. I do not remember why I had to stop watching it but I did and when I was able to start watching it again I turned on the TV set to find that out sadly

that the show had been canceled! I was heartbroken! The show was wonderful!

It was incredible the connection of love that Vincent and Catherine had

About seven months ago I joined Amazon Prime which also gives me some movies and old TV shows that I can watch online.

I have been very busy and recently I finally got to watch the old reruns of my previous favorite show!

I fell in love with this wonderful show again

and found out apparently after I abruptly had to stop watching the show during the second season that Catherine had become pregnant and before she got to tell Vincent she was killed. However the infant survived but was kidnapped. And during the third season the first few episodes were good where another woman, Diana that they called helpers helped Vincent find his son

. Great! But then during the next few episodes it was being hinted that Vincent and Diana were going to fall in love, but he still kept showing signs that he still loved dead Catherine. Then the show was canceled! Which was sad, but at the same time good because the show was no longer what it was meant to be.

After I watched the last episode today on Amazon Prime I found out that Linda Hamilton left the show in the middle of season number two because she was pregnant and did not want to work. After she left the show the ratings began to go way down so that is why the show was canceled. Before she left the ratings were very high

I think they could of handled it another way. I mean even tho she was pregnant, they made her character pregnant also. They could of wrote her having to go out of town, which they had done before. And pre-recorded scenes with her in it. They ruined a good show!

Did you ever watch this show? Have you ever loved a show that got canceled?
3 responses

• United States
23 Jun 17
Ive watched plenty of shows thats gotten cancelled.

• United States
23 Jun 17
Me to, but that was the saddest I think

• United States
23 Jun 17
@dfollin
i dont know which are worse.. the cancellations of shows that have little seasons, or ones that have a ton of seasons.. could be etiehr

• Philippines
23 Jun 17
I think the leading lady got kick out? or lost ratings or something? Their sound track is just amazing.

• United States
23 Jun 17
I found out that the reason she left was because she was pregnant and did not want to work anymore.

• Los Angeles, California
23 Jun 17
I watched the show back in the day. Linda Hamilton was gorgeous back then.

• United States
23 Jun 17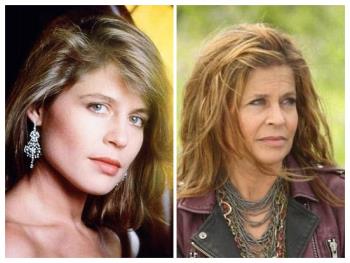 Oh yes she was but she still is quite pretty! Sure she has aged, but we all have.