Busted for drugs...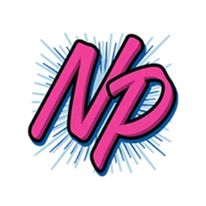 Wausau, Wisconsin
June 23, 2017 9:22pm CST
I am married into my husbands family so the guy that got busted for drugs is pretty much my husbands uncle. So a couple days ago he got busted and with a few other people. Well, his uncle is being charged with 4 charges. They are: 1. Possession of Methamphetamine (Felony I) 2. Maintain Drug Trafficking Place (Felony I) 3. Possession of THC (Misd. U) 4. Possess Drug Paraphernalia (Misd. U) ----Hopefully he gets better. I have never seen this side of him before. People in the family and people he lived around suspected something was up with him. Now we all know why. He is currently in jail at the moment. Prayers!
10 responses


• Wausau, Wisconsin
26 Jun 17
yes and he may just serve time and get paper

• Roseburg, Oregon
24 Jun 17
I hope this is his first time and he can get off without doing any time.

• United States
24 Jun 17
Some of that will be lowered down. he will do time but not all that much.

• Wausau, Wisconsin
26 Jun 17
might get probation for sure though


• Wausau, Wisconsin
26 Jun 17
right. i hope he gets help needed

• Defuniak Springs, Florida
24 Jun 17
Well he probably didn't want you to see that side of him. Unfortunately he will be in Prison for a long time more than likely, especially if he has a prior offence or record.

• Chile
28 Jun 17
I´m so sorry! I¨ll send good vibes.

• Wausau, Wisconsin
28 Jun 17
his loss not mine. i didnt care for him anyways

• Hong Kong
24 Jun 17
That's a bad and sad news indeed.


• Hong Kong
30 Jun 17
@carebear29
Ok my friend and see you around.



• Romania
24 Jun 17
When i read this i wanted to understand him , but i coudn't and now i'm thinking if he did all those charges with a motiv...but i pray for him