COPING WITH PAIN EFFECTIVELY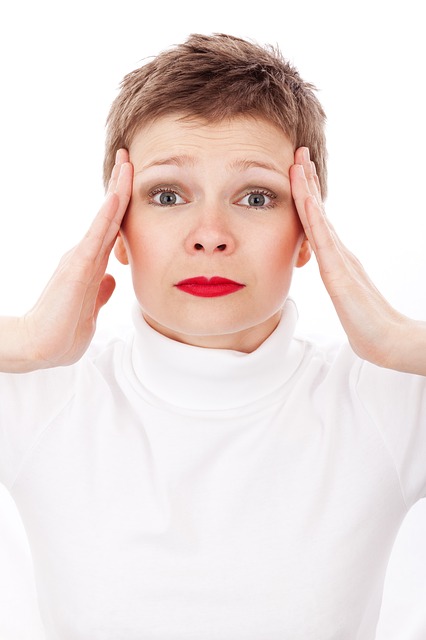 United States
June 24, 2017 3:52pm CST
Pain can affect each person differently. Pain cannot be measured by any medical instrument; hence the doctors have to mainly rely on the patient's own description of pain like on a scale of 0 to 10. Pain generally limits a person's ability to pursue one's ability to work and limit one's daily activities. Frequent bouts of pain over a period of time, can make a person less active, productive and sociable. Here are some specific ways to cope with pain: • Make every effort to divert your attention to something interesting and enjoyable like watching your favorite serial or reading a novel or chatting with your friend. Doing so, could take your mind off the pain and discomfort. • Breathe Deeply. Stop what you're doing. Pause, relax, and breathe deeply and slowly. After a few minutes of using this simple deep breathing technique, you may feel some of the discomfort and tension melting away. • Move about as much as you can. Better still, take a walk outdoors to release endorphins, your body's natural painkillers. Avoid the temptation of lying around and pampering yourself. • It would be helpful to get a good night sleep. So cultivate a regular bedtime and wake time schedules. • Monitor the foods you take to find out which ones trigger attacks like in the case of migraines. Write down which foods tend to cause these attacks. Cut these specific foods down [maybe sugary stuff] and check if your condition improves. There is no magic formula for coping with pain. However, keeping a pleasant frame of mind, drinking plenty of liquids and lazing in the sunshine for a while, can additionally help you to cope with pain. IMAGE: Courtesy of Pixabay
10 responses


• United States
25 Jun
@LadyDuck
Of course, I do understand that sometimes, it can be unbearable. But perhaps, if we take proper care and precautionary measures, it could be evaded. Don't you think so?

• Switzerland
26 Jun
@Gabugs
NO, I am not someone who complain a lot, but when I had kidney stones I had to be rushed to the ER. When I had severe migraines, I remember that the only way to feel a little better was to lay down on the bed in complete darkness and with no noises.

• United States
27 Jun



• Green Bay, Wisconsin
26 Jun
That's great advice. I know I need to get up and walk around often or I get very stiff with my knees, which are the major source of my pain. I do get headaches/migraines. I've been trying to determine what causes them and when I think I've got it figured out, it's not the trigger.

• United States
26 Jun
@just4him
I'm so sorry for the pain you have been suffering. Have you tried getting outdoors for a few minutes and breathing deeply??

• Green Bay, Wisconsin
26 Jun
@Gabugs
I have to admit, not often.

• Charlotte, North Carolina
26 Jun
While some think they must live in pain, as you have mentioned here, there are various ways to help eliminate the causes.

• United States
26 Jun
In my opinion, I wonder why anybody would want to live in pain
@PatZAnthony
How can anyone function then?

• Charlotte, North Carolina
6 Jul
@Gabugs
Sad to say, we know and are related to several who do live with pain and continue as if they are fine. When considering the options, and there really aren't many, they deal with it as they can.

• Hong Kong
25 Jun
Thank you for this very interesting discussion.


• United States
25 Jun
You are so very welcome
@mandala100
Hope you will never have the occasion to use these tips.

• Pakistan
29 Sep
How about some good massage with olive oil, especially by someone who is your beloved... this can actually help.

• Philippines
28 Jun
Ant bites is also painful. But the one thing painful that really kept me doing this to distract myself while having a toothache.

• United States
30 Jun
You are absolutely right. Distraction from the pain could be an effective solution.

• United States
26 Jun
Well, many times since this Surgery a month ago, the Pain level has it's good days and its bad days. I can relate with the 1-10 scale. Today actually is one of my better days. But since I also have Fibromyalga it is interesting trying to figure our depending on the weather etc what my day might actually end up being like.

• United States
27 Jun
I'm so very sorry to hear about your pain and your medical issues
@KrauseHome
I suppose there are no short-cuts in life. I hope and pray that you will continue to have better days from henceforth. You are right; weather does make a difference

• United Kingdom
25 Sep
A TENS machine helps big time. Mine has broken, so I'm about to get a new one. Cuts down on the amount of pain killers needed.

• Edgewood, Maryland
22 Nov
pain can make you or break you and yeah it really changes your life