JJs Vinyl Madness Countdown #874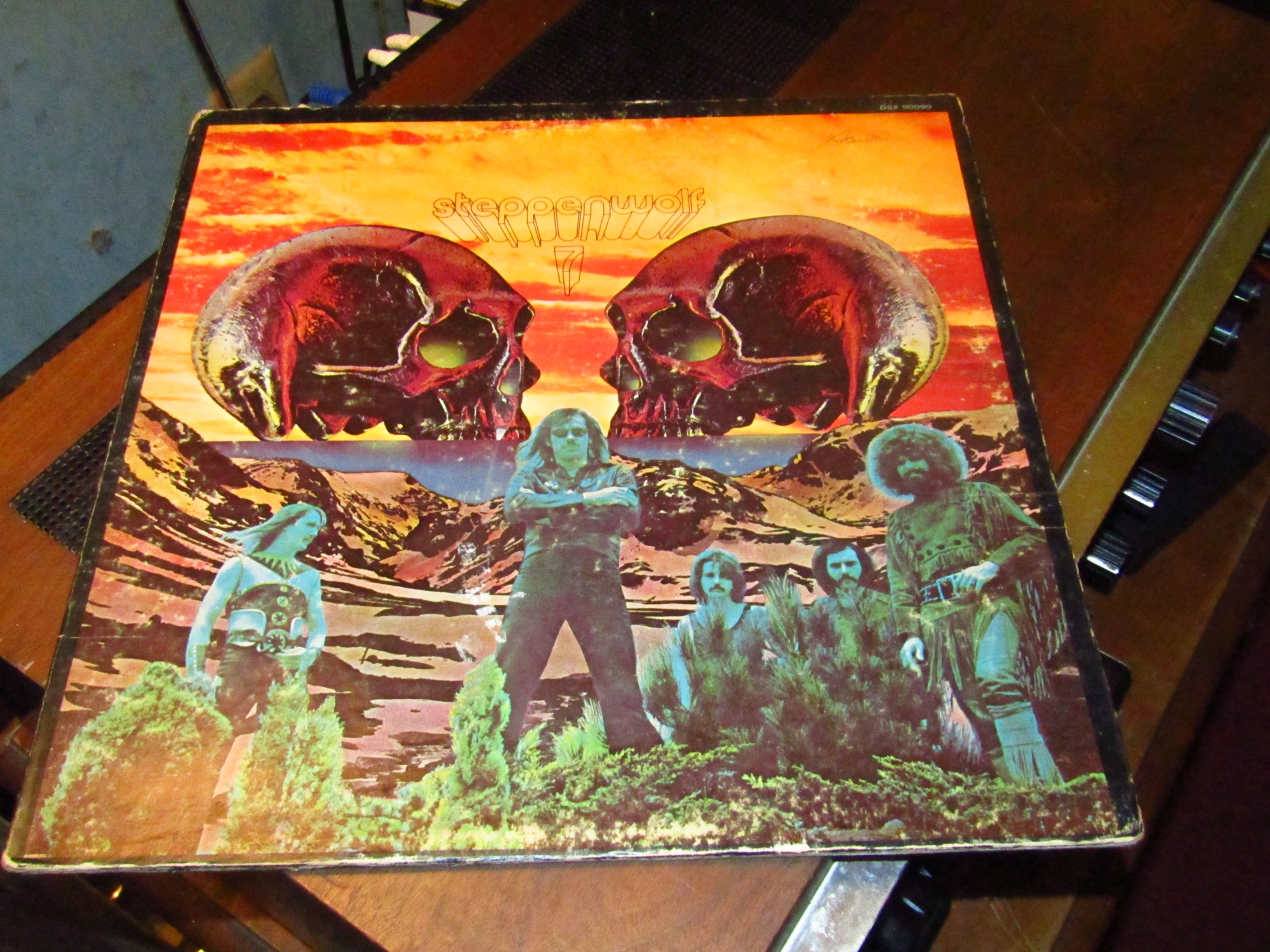 United States
June 25, 2017 4:14am CST
"Got nothin' left to make me stay And no place left to go" Seems the older I get, the more truth I am finding in those lyrics. But to quote Robert Plant "It's nobody's fault but mine." *claps hands together* Damn muskytoes...at least THAT one won't bite anyone again.

Now where was I?
Oh yeah...Steppenwolf. The band broke up in '72 just as I was beginning my love-affair with music, but that didn't stop their influence on what I listened to. And
still
listen to.

"Hear me holler" Steppenwolf - 7

Track 5. 'Foggy Mental Breakdown'. From the album '7' Written by Larry Byrom and John Kay George Biondo - Bass, Vocals (Background) Larry Byrom - Guitar, Voc...
7 responses

• Los Angeles, California
25 Jun 17
Scar was Born to be Wild and often takes Magic Carpet Rides.

• Philippines
25 Jun 17
I'm only familiar with their classic tune 'Born To Be Wild'. Get your motor runnin'...

• United States
25 Jun 17
You don't know 'Magic Carpet Ride'?

I like to dream yes, yes, right between my sound machine On a cloud of sound I drift in the night Any place it goes is right Goes far, flies near, to the sta...

• Philippines
25 Jun 17
@JolietJake
know this as well but when I hear Steppenwolf, 'Born To Be Wild' is the first song that comes to mind.

• United States
25 Jun 17
@allen0187
I've got 8 of their albums, but one is live and one is a career retrospective


• Daytona Beach, Florida
25 Jun 17
Yeah these guys are good. If I had the time I would take one day just to listen to my favorites for 24 hours straight. What I do do is that I have saved my favorites on YouTube and then when the mood strikes me I put on my playlist 900+ videos and just let them play on my other PC. Usually takes me several weeks to play them all because I take breaks and I have other stuff to do but it is fun.


•
25 Jun 17
Nothing to add, like your classic rock choice. Your music reviewers are spot on

My favorite is "Born To Be Wild," a great kick... you no what song!

• United States
25 Jun 17
Steppenwolf..the stuff of my young girls heart



• United States
25 Jun 17
Good for you! Of course, in Louisiana, mosquitoes are the state bird..... Have you listened to any of John Kay's solo material? How does it stack up compared to the band?

• United States
25 Jun 17
I've heard a few songs and wasn't really impressed