Lets go sit on the davenport! And other summer memories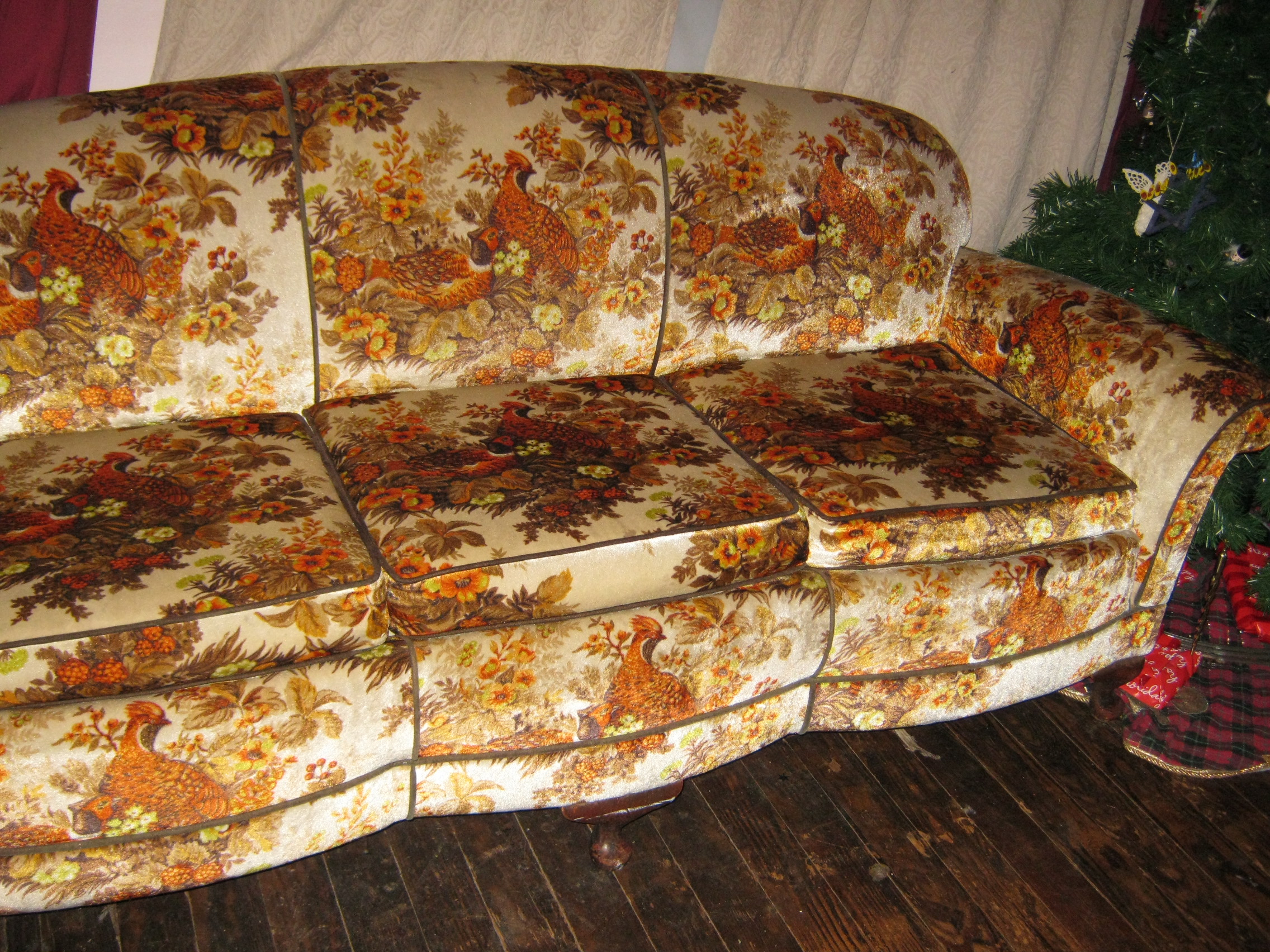 Richfield, Utah
June 26, 2017 4:14pm CST
Yes I said davenport, my grandmother used to call the couch or even the porch swing.  Once upon a time, when I was a young girl, I used to spend every summer for a week at my grandparents house in kearns, or every 4th of July weekend at my great grandparents house in Logan. The week I spent in Kearns was sweltering most summers, as all my grandma had to cool the house was just 1 box fan sitting in the living room in front of the screen door.  There was very little to cool us off.  In fact as I mentioned in an earlier post, they made everything themselves and saved everything, right down to the glass juice bottles that held cheap Kool aid. Not all was bad though, she always had gum and nail polish for me.  Then after a supper meal of yummy hamburgs (she called burgers hamburgs) and not so yummy carrot salad, we would go outside on the front davenport and talk.  Mostly she talked about her childhood growing up in New York during the depression, talked about how her and grandpa met.  While most of those talks were fun, but there were some not so fun ones.  Like the time she talked to me about women's stuff and the sex talk at just 8 years old. What made it not so fun was the fact that she was very religious and quite prudish when it came to those certain things. The holiday I spent at my great grandparents in Logan was the most fun though.  I will always remember the family stories, told over cold Pepsi and homemade potato salad, which I still make and keep the tradition.  When the house got too hot, we would go out and sit in the screened in carport and watch the water wheel go around, admire all of great grandpas paintings, and one of the best things: my great grandma taught me how to crochet.  I will always cherish these summer memories along with many others.
9 responses

• United States
26 Jun
I really liked Davenport Furniture and it lasted a long time. The place I use to live in had one, as it was a historical house. I love the old items and that one even had an old phone on the wall.

• Richfield, Utah
27 Jun
Wow! And here I am thinking that davenport was a made up word, historical houses are fun.

• United States
27 Jun
@librarygeek1980
The original Davenports aren't being made now sadly. There are many products that came back, but aren't like the old ones.

• Hong Kong
26 Jun
@librarygeek1980
Thank you for sharing all these summer memories!


• Richfield, Utah
26 Jun
You're welcome, I love sharing fun tidbits of things.... :)

• Hong Kong
30 Jun
@librarygeek1980
That's so cool.



• Richfield, Utah
20 Jul
The old stuff is great! Much more solid built

• Ponce De Leon, Florida
26 Jun
Was there anything special about her potato salad?

• Richfield, Utah
26 Jun
Just the fact it was made with basic ingredients (mayo, mustard, onion, sometimes a bit of bacon or thin sliced ham) and of course the paprika. Sometimes she would use ranch dressing or just a bit of horseradish to spice it up. I have seen in pinterest different variations of it.

• Richfield, Utah
27 Jun
Nice, but on the tacky side for me....

• United States
27 Jun
I do not have those memories with my grandparents.

• Richfield, Utah
27 Jun
I'm sorry to hear that, I have some friends that never really knew thier grandparents, mostly because they had passed away before they were born

• Hyderabad, India
27 Jun
It is really awesome.Can we compare it with Chesterfield products?

• Richfield, Utah
27 Jun
Yes it is awesome, and sure can do some comparisons

• Ponce De Leon, Florida
26 Jun
Was there anything special about her potato salad?