Bogus Police Tickets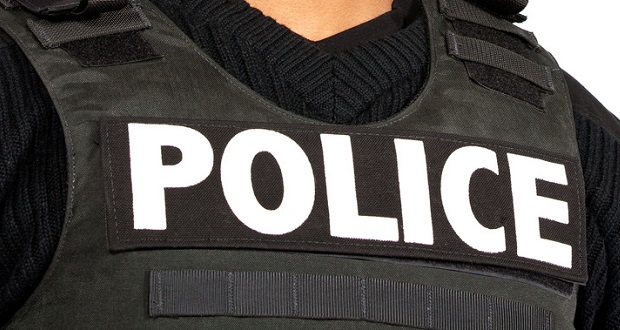 June 27, 2017 3:14pm CST
Have you ever received a ticket from a cop that you felt was "bogus" or unfair? I almost received one for supposedly rolling through a stop sign. I really did not, but I guess it is one of those debatable infractions. After being pulled over and politely disagreeing with the officer, he asked me if I have ever gotten a traffic ticket. I said over 20 years ago, he checked, and let me go with a warning. So, close call.

By the way, the 20 year ago thing was for speeding.

Learned my lesson from that one.

9 responses

• United States
29 Jun 17
Glad you got off with a warning. I got off with a warning for rolling a stop and I swear I didn't. I told the officer I didn't know why he/they pulled me over which I didn't. I've driven for over ten years, never got a ticket but pulled over twice and let go with warnings! Thankfully.

•
29 Jun 17
Sounds like we both had good days on that occasion! Glad you weren't ticketed!


• United States
29 Jun 17
@dgobucks226
Yes thanks! It's been a couple years since Hopefully no more encounters

• United States
27 Jun 17
Yes I did once..It was for going on a green arrow light that was apparently turning yellow..I still had to pay it but at a reduced rate. Sod.

•
27 Jun 17
Wow, I thought yellow caution lights were ok to turn on?


• United States
28 Jun 17
@dgobucks226
Yes they are...but this cop was bound and determined to be giving out tickets and he did. Eh you now how it is.

• Canada
27 Jun 17
Yes. Many years ago riding my bike and same thing I supposed rolled on the stop line. What made it worse was that I had just got my meager pay check and the fine ate up a third.

•
28 Jun 17
Oh no! Traffic tickets are so expensive


• Lenox, Georgia
27 Jun 17
I'm glad you got off with just a warning, that's good.

•
27 Jun 17
Yes, glad he decided not to ticket me!

• Johannesburg, South Africa
27 Jun 17
Luckily, no. Good that the debatable infraction went your way
@dgobucks226
, it is a hassle to sort out a ticket.


•
28 Jun 17
The speeding ticket I got eons ago (over 25 years) was for going 35 in a 25 zone. I thought it was 30. Seems 10 MPH over is definitely a no-no.


• Switzerland
28 Jun 17
@dgobucks226
The freeway was 60 MpH, except for a small portion and my husband missed the sign. This is the only ticket he got, he drives from 57 years now.

•
28 Jun 17
@LadyDuck
Obviously a safe and law abiding driver. Leave it to the U.S. lawmakers to mess up the highways. Most in NJ are either 55 or 65 Mph. Of course, us New Jersey drivers go easily 10 mph more than what is posted. If you go exactly the limit on some of these roads you risk getting rear ended or run over




• Denver, Colorado
28 Jun 17
I once got a deserved speeding ticket, but the officer tacked on every bogus charge she could think of.

•
28 Jun 17
Did you argue with the cop or anything that would cause her to do that? Seems like there was a power trip "thing" going on that policeperson.


• Denver, Colorado
28 Jun 17
@dgobucks226
- As my lawyer said, she was a real sweetheart.

• Philippines
28 Jun 17
Happens here as well. This is why I don't want to be a driver, no matter how you follow rules some one's going to abuse you if they get the chance.