Toilet Paper

United States
June 28, 2017 6:01am CST
I seem to use it for a lot of different things. In the bathroom, I dust off the baseboards with it. I even clean out the sink with it sometimes too. There are times I even wipe off the dust from the tile in the bathroom with it too. And I always make sure to have a lot in the house as I don't like to run out.
11 responses

• United States
28 Jun 17
I wrote about TP recently and I am a hoarder of it I guess. I only use it for it's intended purpose~ I prefer to clean using other things like dust rags....things that can be used over and over.

• United States
28 Jun 17
I cannot use it to clean out the sink because once it gets wet it falls apart.


• United States
28 Jun 17
I'm a fan of toilet paper too, for the reasons you've mentioned. I also use it to wipe down the faucets all over the house because it gets rid of water stains like nothing else can do.


• Canada
28 Jun 17
Some of your uses never occurred to me. Hmmm, I will have to try out a couple of them!

• United States
28 Jun 17
I do the same. I mean, it is right there, so might as well use it to tidy up a bit.

• United States
28 Jun 17
I like to keep stocked up on it too.


•
28 Jun 17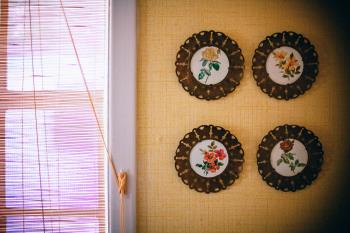 Hi. I use it too for dusting off furniture when I don't have any paper towel. Sometimes I use it to clean my clean glasses after doing dishes.I use it to dust off my computer keyboard,tv screen and mirrors. Another way to use it gently is dust a lamp shade on the lamp. One last way is to dust of kitchen chairs after they are sprayed with glass cleaner. Thank you for you insight on using toilet paper.

• United States
28 Jun 17
@Susan2015
You forgot the most needed one! Wipe and Flush When using it on your Bum!

• Roseburg, Oregon
2 Jul 17
We buy a case at a time at Costco so we never run out of toilet paper.