I See Crazy People...(#1)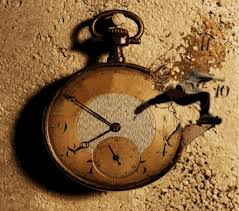 Kingston, Jamaica
June 28, 2017 7:56am CST
I've noticed a number of calls on my phone from an unknown number. The calls are usually very early in the morning. I don't answer my phone until about 8 pm. So here's some calls from an unknown number spanning a couple of weeks. No message, just...'missed call'. Today, somehow, I answered the phone at 7:30 from that number. It was someone I didn't know who knew someone who said I could be of assistance. The person I was speaking with said; "I don't have much time on my phone, I want to tell you my problem..." And the call ends. Does this person expect me to recall? If you need help and you are calling someone who has been recommended to you do you call when you have no time on your phone? And no money to buy time on your phone? And you think this stranger you are calling, will call you back to help you for nothing?
3 responses

• United States
28 Jun 17
I do not answer unknown numbers calling my phone especially when I am working. If it's a legitimate call they will leave a message. If not I do not return it. The only exception is when I am expecting a call and I have no prior information on the calling party's contact details.

• United States
28 Jun 17
I see scam artist.... I have a steadfast rule: call my phone twice, don't say anything and don't leave a message (anyone can dial a wrong number one time, so I'll give them leeway), and that number gets blocked.