The Correlation Between Newsworthy Matters and Facebook Sharing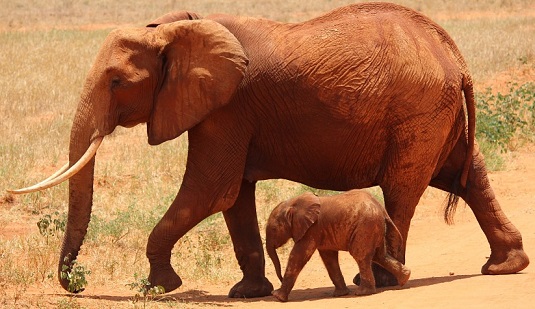 Austin, Texas
June 29, 2017 8:19pm CST
This is the highlight of my day. My life doesn't have much excitement to report on. So you know how on Facebook, you have to remember to adjust your news feed to "Mosr Recent" otherwise you'll keep seeing the same posts over and over and over. Well today I made the adjustment and … it really wasn't that much difference. In the Top News feed people were yelling and screaming about Donald Trump and U.S. Politics and in the "Most Recent" feed, it was different people but they were doing the same thing. But this particular person in my network had 3 shares in a row. ~ The first was about Donald Trump and something that provoked her "ire". ~ The second was about a mommie elephant rescuing a baby elephant that had accidentally fallen into a deep pool of water. ~ The third post was about some US Congressman … doin' sumthin' to piss people off. I honed in on the baby elephant rescue. It was newsworthy! Poor mommie elephant panics because the baby falls in and all she can see is the top of the head breaking the water's surface. The poor little thing is flinging his trunk trying to survive. Another elephant on the other side of the pool of water sees the mother in distress and comes to her aid. The two of them jump into the water and push the baby elephant to the shallow part of the pool, which had a ramp. They gently slide the baby up the ramp and back onto the land. The baby elephant is saved!! The animal rescue stories always get me!!

I was impressed. I had to share that on my Facebook timeline. But what about the other two posts? Whatever! They'll still be barking about politics tomorrow. Baby elephants don't get rescued every day!


Elephant family coordinates rescue after a calf fell in the pool. 🐘🙌
4 responses

• Pittsburgh, Pennsylvania
30 Jun
The baby elephant looks so small compared to mom elephant. I know Ihe baby would be smaller but didn't think that much smaller! Thank you for sharing as they are adorable! Or maybe the mom is extra big lol!

• Austin, Texas
30 Jun
What really impressed me was the other elephant that came right over to help. No questions asked. They both jumped into the water.


• Pittsburgh, Pennsylvania
30 Jun
@cmoneyspinner
that shows a strong bind for them they don't have to ask for help they just assume that the others will come. A nice lesson for human beings!

• Austin, Texas
30 Jun
@Marty1
- My thinking also. That's why I shared it to my Facebook timeline.


• United States
20 Jul
Aw so cute a video Moneyspinner, I had not seen it before.


• Roseburg, Oregon
19 Jul
I saw that one of the baby elephant be rescued on facebook. Really cute.