How to stay Positive at all times?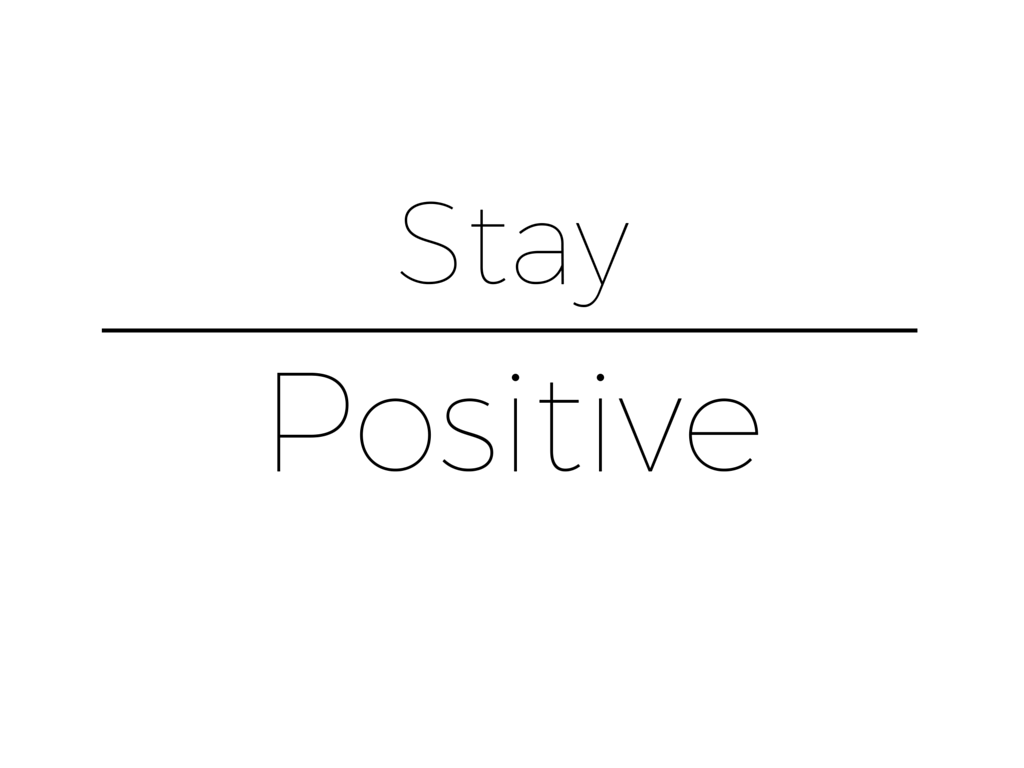 Australia
June 30, 2017 5:21am CST
I'm a very Negative Person. I think a lot of Negative stuff all the time.
A LOT OF NEGATIVE STUFF
...

Creating worthless stories in Mind. My Mind keeps on building Negative stories / Movies all the time about People.

Anyways, though I know, it's a pathetic question though. Which doesn't have an answer I guess. But still I thought maybe I'll get some insights / some inputs. So, request you to please help, suggest, advice, guide me:
HOW TO STAY POSITIVE AT ALL TIMES?
5 responses

•
30 Jun 17
Decide to remain positive - one thing we can all do.

• Australia
30 Jun 17
Hahahaha.......... Easiest & Shortest... Nice......

• Australia
30 Jun 17
Negative thoughts will drag you down.... and because you have so many negative thoughts in mind It's very hard for you to stay positive all the time. If you help others and do something good you will feel happy, and from there you will have positive thought... build it up and you will be a positive person...

• Australia
30 Jun 17
@atoz1to10
Hmmmm....... Thanks........... Lets see, I'll try

Thanks


• Australia
30 Jun 17
@JennyKelly
just start something small... but hope you will be able to stay positive most of the time..


• Australia
30 Jun 17
Have been doing it. But when Negativity comes, Gratitude takes leave. Don't know why.

• Australia
1 Jul 17
@MGjhaud
Nothing in particular. It's just that I am unable to stay positive......... Nothing triggers it or does any change & stuff


• Malaysia
3 Jul 17
For me: I pray to God for giving positive minds, mindset about positive minds and deeds.... Watching Korean drama and variety show for a good laugh and forget all negative things....

Although we are surrounded by negativity, but I always pray so that the negativity can set away sooner.

• Australia
3 Jul 17
Hmmmm........ I've been praying for giving me some Positivity from a long time now. Lets see, when exactly God hears me..........



• Australia
1 Jul 17
Hahahahahaha...............



I know... I was just trying to get something maybe.... Hehehe..............