Clean clothes freshens the air.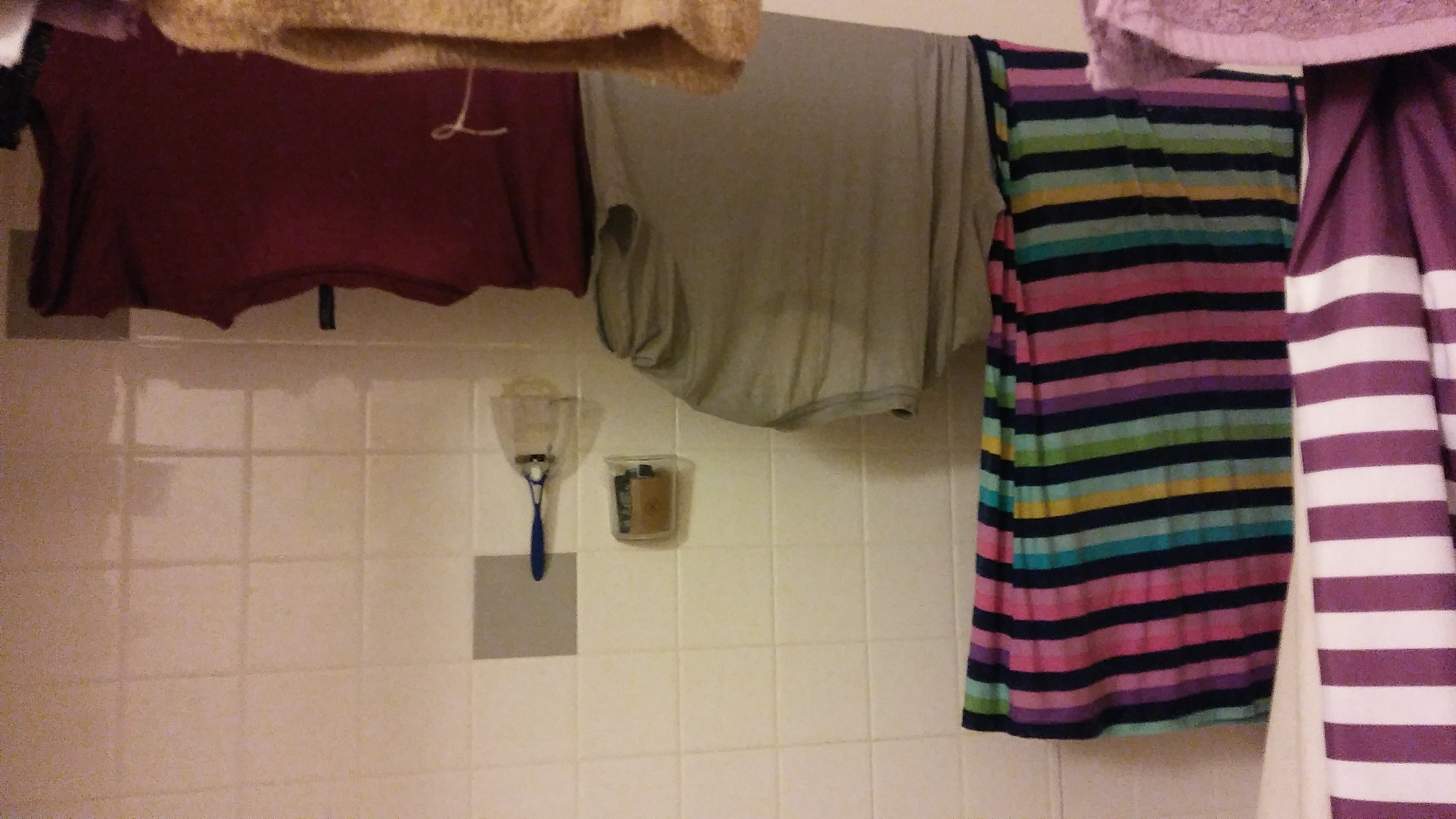 United States
July 1, 2017 11:17pm CST
I forgot I had clothes soaking in the washer. I put it on rinse for 15 minutes. I called myself laying down for a quick minute. Well,I just hung my clothes on the shower rod. Oh the house smells so good. I am glad that woman never came to buy this washer. It's so quiet that I could wash during the night hours. I just use the bigger one in the day time.
10 responses

• United States
2 Jul
I could never use the stuff you use to clean your clothes. I am allergic to fragrances and scents. I need the "free and clear" versions of laundry detergents. There's no way that they would ever make my house smell nice. Oh hell no. That amount of fragrance would have me breaking out in hives and sending me to the ER for adrenalin shots.

• Redlands, California
2 Jul
They have a berry one comes straight from berries. Supposedly 10 bucks and so many loads it is ridiculous. I was reading about it. I imagine you can make it but seems like a lot of berries to make. Probably better just to buy.

• United States
2 Jul
Oh man I could imagine since i heard of it happening before. I use a lot of fragrance in my wash. My house smells great.

• United States
2 Jul
@sharon6345
I can't. I'm too sensitive to it. I need the free and clear detergent. I don't know how you handle all of that scent and fragrance!


• United States
2 Jul
I love good smelling soap

• United States
2 Jul

• United States
2 Jul


• Onaway, Michigan
2 Jul
Glad to hear the house smells good.

• United States
2 Jul
Thanks I'm burning to incense right now they smell so good


• Hong Kong
2 Jul
Are you done with your laundry now?



• Roseburg, Oregon
2 Jul
That is nice when you can smell clean aclothes in the air

• Redlands, California
2 Jul
Indeed, love the smell of freshly washed clothes.



• United States
2 Jul
Nice that the clothes do smell the air up nice Sharon.

• India
2 Jul
yes of course clean clothes smells good and make us feel good too

• Peoria, Arizona
2 Jul
I always love the smell of laundry. Especially since we sometimes have to hang out clothing inside since it is monsoon season.

• Genova, Italy
2 Jul
I do not know what your tastes are, in the field of clothing. I wish it was possible to have your own photo, where you wear your favorite clothes. Can you do it for me? Remember that however I not want to be rude with this..