Laughter In the Rain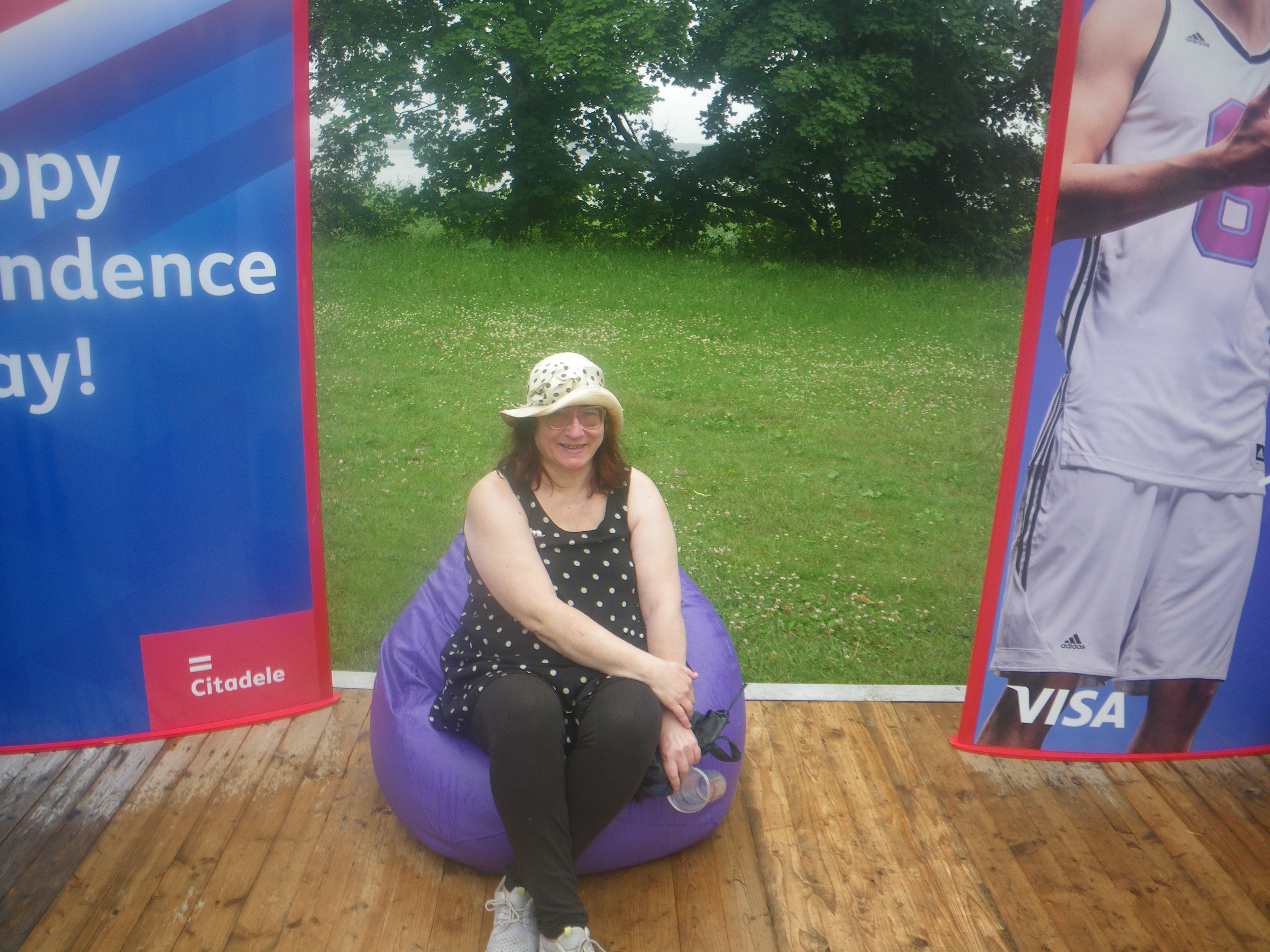 Daytona Beach, Florida
July 2, 2017 3:13pm CST
Ever since our holidays ended the summer rains came. Every single day for the past week we have had rain. Sometimes it falls lightly and at times heavy. The reason it made me think of the Neil Sedaka song "Laughter In the Rain" because on this Fourth of July weekend in the U.S. we also had a Fourth of July picnic sponsored by the U.S. Embassy here. My hubby and I enjoy going every year because there is plenty of free food, drink and music. There were hamburgers, hot dogs, pizza and cakes. You could drink beer or soda or coffee. However this year it was all of us wandering about by a lake in the Open-Air Museum here in the rain. Of course we all still had a lot of fun but everyone also had to crowd together under two large tents whenever the rain started falling heavier. Finally after the picnic was over we went home as the rain continued falling down. The music was great, someone made up some non-alcoholic drinks which smoked like in the films with magic potions. There were attractions for the kids and I enjoyed watching two policewomen patrolling on two beautiful horses. I have included a photo of me sitting on a comfortable purple bean chair. Hope all of you in the U.S. are having a wonderful July 4th weekend? What is everyone else up to?

neil sedaka is one of my favorite oldie singer i mean i just love ALL of his songs and they cant get no better so i hope you enjoy the song and video!!!!!!!!...
5 responses

• Daytona Beach, Florida
4 Jul 17
I'll swap my rain right now with some sun from you
@Tracy04




• United States
3 Jul 17
I am glad you had fun.I hope the rain lets up here, its spotty.

• Daytona Beach, Florida
4 Jul 17

• United States
2 Jul 17
How wonderful the U.S. Embassy provides a lovely way to celebrate the 4th of July. Sorry about the rain, but glad fun was still had! Beautiful weather here in Illinois, but the fireworks will scare the daylights out of the dog on the 4th. Do not like that at all.


• Daytona Beach, Florida
2 Jul 17
I am glad to be able to enjoy these picnics since I have a dual citizenship. I miss my homeland and this is a great way for me to participate in their July 4 celebrations. My hubby enjoys them too but he was born and raised in Latvia
@MALUSE
I sometimes wonder why other US Embassies in other European countries don't make picnics for their citizens that live there.

• Uzbekistan
2 Jul 17
@RasmaSandra
How do you know they don't? I wouldn't be surprised if there were big festivities in Berlin.


• Los Angeles, California
2 Jul 17
Once I saw the headline, I knew you would be spinning Neil Sedaka!

• Daytona Beach, Florida
4 Jul 17
Please send some California sunshine it is still raining here
@JohnRoberts