Does Science Have The Answer To the Meaning Of Life?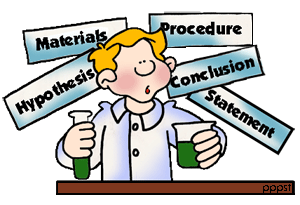 Hong Kong
July 2, 2017 3:22pm CST
Who am I? Why do I exist? Where did I come from? Where am I going? Is there God? What is Man? (used in the generic sense) Is there life after death? What's the meaning of life? are among the perennial questions of human kind. Humanity is asking these questions since the beginning of time and will continue to ask these questions after we are all gone here on the earth. Those questions will always be an open ended question with no settled answer. For every human beings born on earth one way or the other have asked these questions to himself or herself as some stages of one's life. It is safe to say that finding the truth is innate in us human being. But I think it is not enough just to ask these questions but to find the answer for yourself. We asked the right questions and we find the right answer so they say... Does modern science have the answer to these perennial questions? What do you think is the proper role of science in one's life and in our society? Have you already find the answers to those questions above?
8 responses

• Philippines
3 Jul 17
i don't question my existence. i am just happy i am the daughter of my parents.

• Hong Kong
3 Jul 17
@ridingbet
That's good to hear.


• Philippines
3 Jul 17
I think, they dont. What do you think?

• Philippines
3 Jul 17

• Hong Kong
3 Jul 17
@Elisa1234
Where's the boat on the river or on the sea?



• Hong Kong
2 Jul 17
@raqchicc
Why do you think so my friend?


• United States
3 Jul 17

• United States
3 Jul 17



• Hong Kong
4 Jul 17
@Shavkat
Ok my friend. Me too. Hey you have a new profile picture. I didn't recognize you!


• Philippines
4 Jul 17
@mandala100
I think it is about time to change a profile picture.lol



• Hong Kong
5 Jul 17
@ladyLuck
That's a very sensible view my friend!


• Redlands, California
3 Jul 17
You know what I think they need to do is look more into the small. They keep looking into the big, but atoms, molecules bacteria, always add on to make something big. I bet they could find a lot more answers that way. Maybe they have and I am no expert on this, but get a bit frustrated at how the big only seems to capture our respect when it was clearly the small that started everything.

• Hong Kong
4 Jul 17
@crossbones27
Yup small but terrible. You areright on this.


• Los Angeles, California
2 Jul 17
There will never be an answer to the meaning of life.

• Hong Kong
2 Jul 17
@JohnRoberts
That's possible for until now we are still asking the same questions all over again and again.


• Canada
3 Jul 17
(Romans 1:20) "For his invisible qualities are clearly seen from the world's creation onward, because they are perceived by the things made, even his eternal power and Godship, so that they are inexcusable." Science can help us look at what's around us more clearly and precisely (for example through telescopes and microscopes) and help us understand God better. Science has helped us understand the Bible better in may ways such as through archaeology, ect. Yes, science is an excellent tool when used correctly and wisely!