Sitting outside with the parrot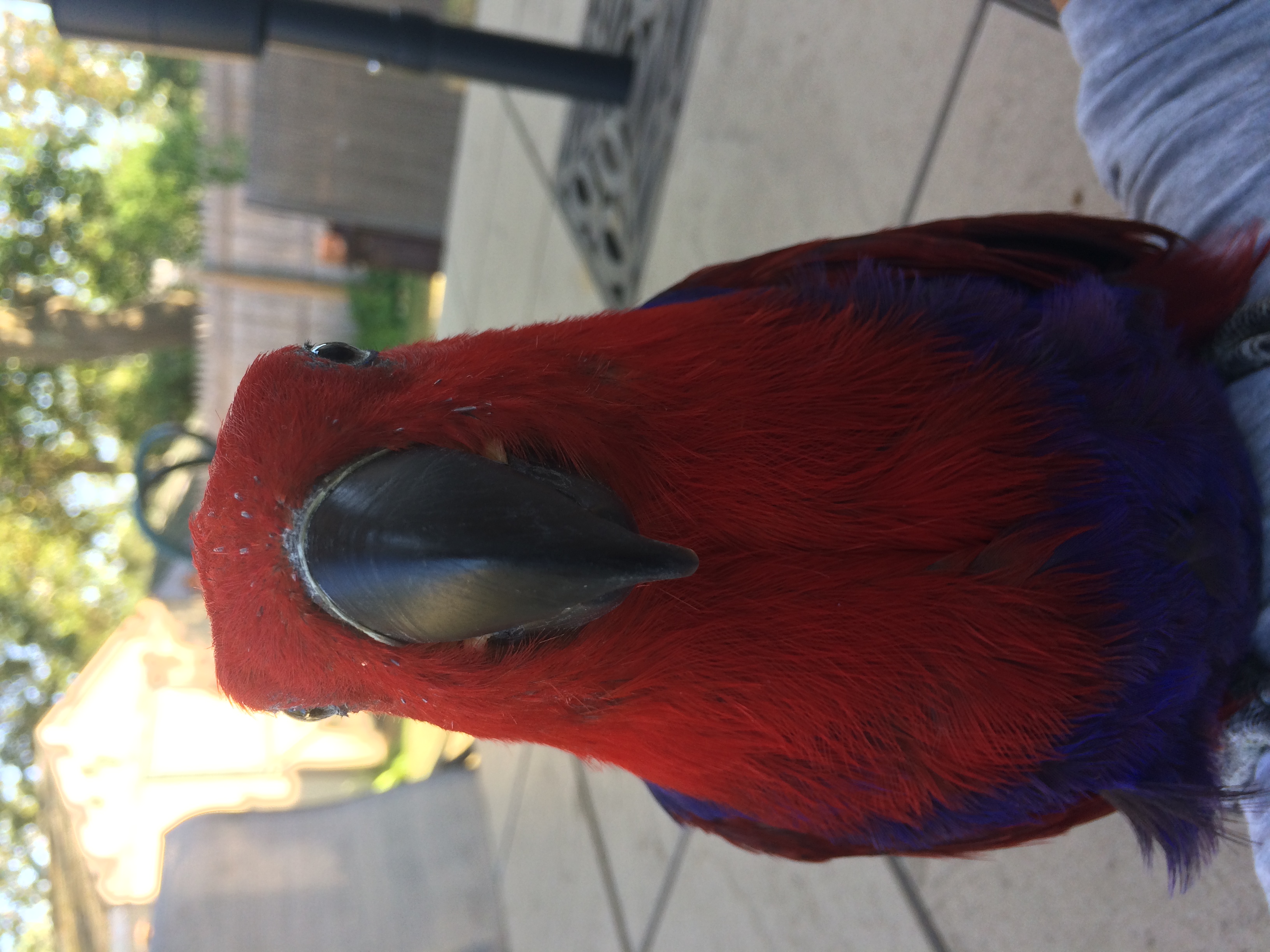 United States
July 2, 2017 6:26pm CST
My husband and I got home from our afternoon adventure and sat outside on the patio for awhile. I brought our parrot outside to spend some time with us. She doesn't get nearly as much out-of-cage time as she used to because she can't be trusted to stay on her boing in the kitchen if I am not there and watching her. As soon as I turn my back, she jumps down to the floor and is either tearing up the newspaper below (fine) or chewing up my cabinets (very not fine). She used to happily hang on it and do flips on it, chew on the toy hanging on it, etc. for hours and hours. No longer. So she really enjoys the time that she does get out of the cage now. She had fun running around the patio table, having me pet her and scratch under her wings, and she even approached my husband who she hates. He was dumb enough to pet her a bit and, in due time, she nailed him and drew blood. He never learns. Still, she enjoyed her time outside this afternoon. She even saw our old man cat walking around the yard and called him by name and made clicking sounds to try to draw his attention. I love my crazy redhead!
9 responses


• United States
3 Jul 17
I am really surprised that after all of these years that she hasn't started doing a meowing sound. Believe me, I don't want her to, but I have been expecting it after all of these yars.So far, up to this date, Scarlett talks to herself saying gibberish, calling the cat. and that is about it.


• United States
3 Jul 17
Thats cute. Glad she got out a bit.

• United States
3 Jul 17
she doesn't like your husband? how funny.. I didn't know they chew cabinets...

• United States
3 Jul 17
@NJChicaa
I just figured they were innocent and don't do stuff like that...lol

• Hong Kong
2 Jul 17
@NJChicaa
What's the name of your parrot?


• Green Bay, Wisconsin
3 Jul 17
I'm glad your parrot was able to join you outside today for a little while.

• United States
3 Jul 17
Aw the dear parrot..she is lovely. Oh she doesn't like your husband? Ouch. Yes they get bored too and want to do something different. I remember the Amazon we had would also call the dog to play lol