I Tried To Capture These Butterflies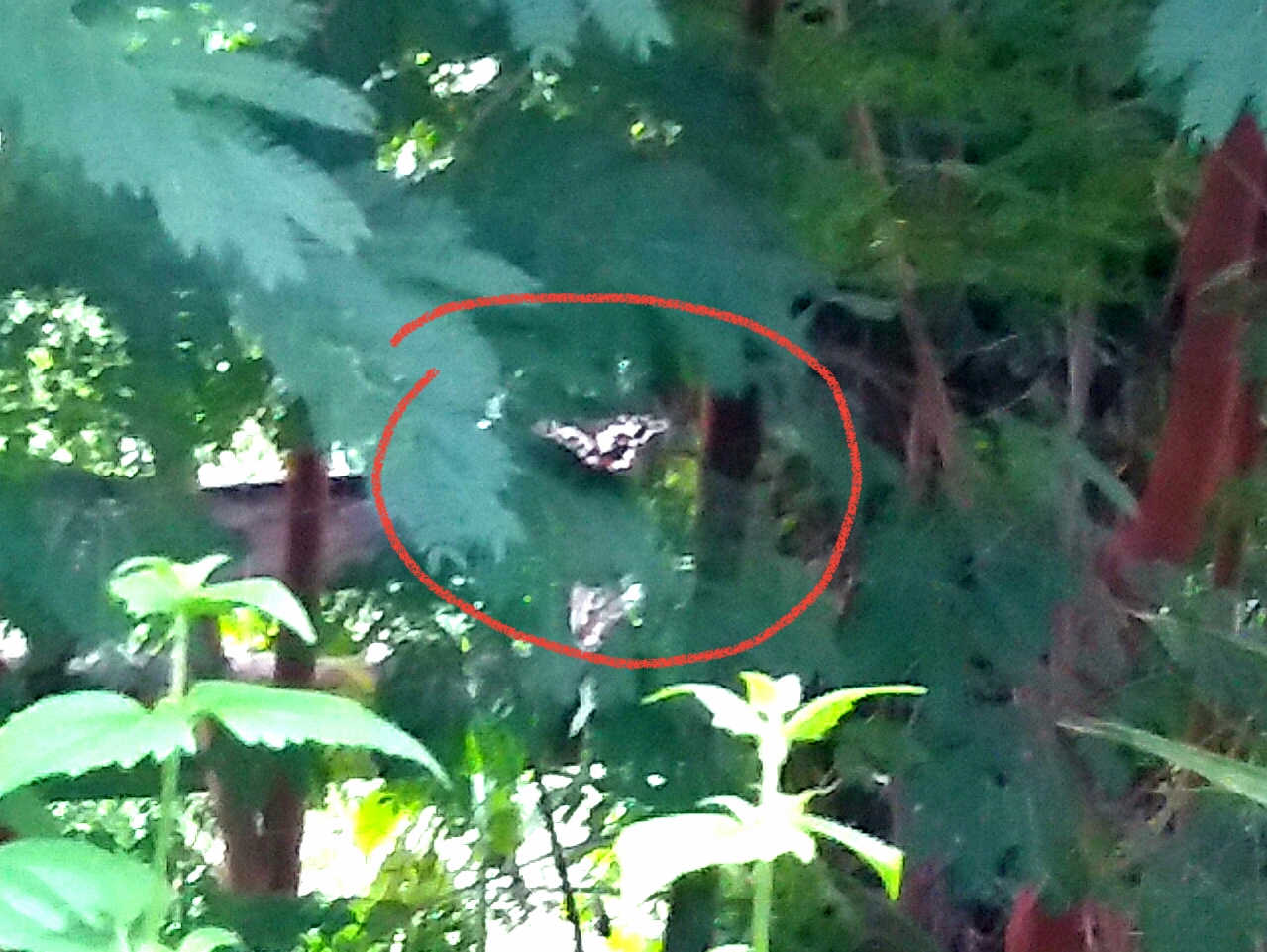 Philippines
July 2, 2017 8:48pm CST
It's not just one but three butterflies in this bush so I grab my phone and tried to capture the moment. Problem? Too far away. I tried to zoom in the subject, to the max, but the quality of the photo was already affected. I tried to come near but you know the butterflies fly away. The best photo I captured was this, of course this was already edited and enhanced. I tried to make it better but the outcome was this. They were beautiful butterflies with black and white color.
9 responses

• Philippines
4 Jul
in bubblews days, i was able to capture 2 small white butterflies that i even made posts about that. i wanted too, to take a shot of a yellow-black colored butterfly that landed in my left index finger. my phone was not near me.

• Philippines
5 Jul
@ilocosboy
'wen ngarud'. yes, indeed. i am always fascinated by these beautiful winged insects. i will try to picture one up-close.

• Philippines
3 Jul
Not even one, the butterflies flies quickly that before I get near they are already in the air.


• Philippines
3 Jul
When you try go near with them they fly quickly.

• Mauritius
3 Jul
@ilocosboy
yes I hope you get to take a better picture some day

• Bangalore, India
3 Jul
The picture is blur but still we can see the butterfly and it looks nice. You really have taken a good picture.

• Philippines
3 Jul
Ha ha, i put a lot of effort and timing for this photo. If only I got DSLR camera it would have been better.

• Bangalore, India
3 Jul
@ilocosboy
I love DSLR too, if I had one I would have become a photographer

• Philippines
3 Jul
If only I can get near to that beautiful butterflies, it should have been better.

• United States
3 Jul
Butterflies are very pretty.

• Philippines
3 Jul
Every time I attempt to get near it fly away so i just took it from a distance.

• Cuttack, India
3 Jul
Wow ! Nice picture The butterflies are one of the mist beautiful creations of nature and the best thing about butterflies is that, behind every butterfly is great a success story :)

• Philippines
3 Jul
Really, every butterfly got succes story. Wow, I should have shoot more butterfly

• Philippines
5 Jul
I cant see the butterfly clearly haha But it looks like a beautiful butterfly. I like the yellow color butterfly. what about you?